Headshot of Dr. Jeffrey Blend, author of five books on nutritional medicine for the healthcare professional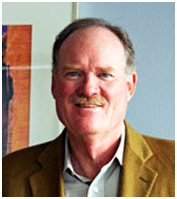 Dr. Amy Myers
May 5th, 2014
https://content.amymyersmd.com/article/disease-delusion-dr-jeff-bland/
Founder and President, Personalized Lifestyle Medicine Institute CEO, Kindex Therapeutics
Jeffrey Bland has been an internationally recognized leader in the nutritional medicine field for over 35 years and is known for his ability to synthesize complex scientific concepts in a manner that is both personable and accessible. A biochemist by training, Dr. Bland earned dual degrees in biology and chemistry from the University of California, Irvine, and completed his PhD in organic chemistry at the University of Oregon. He is a Fellow of the both the American College of Nutrition where he is a Certified Nutrition Specialist and the Association for Clinical Biochemistry.
With his wife, Susan, Dr. Bland founded The Institute for Functional Medicine in 1991, a nonprofit organization focused on educating healthcare practitioners on effective approaches to treating and preventing chronic disease.
Dr. Bland has authored five books on nutritional medicine for the healthcare professional and six books on nutrition and health for the general public including the newly released The Disease Delusion: Conquering the Causes of Chronic Illness for a Healthier, Longer, and Happier Life (HarperWave, 2014).
Click the media player below to listen to the podcast.
The Myers Way Podcast Episode 35: Disease Delusion with Dr. Jeff Bland
You're considered the father of functional medicine. How did you actually get into the subject?
I appreciate that you've bridged the gap between researcher and doctor. It seems like if you want to ask "why?" you shouldn't be a doctor, you should be a researcher. That's how we are trained in medical school. How can you explain that disconnect?
Do you feel that the term "functional medicine" has caught on? Is it where you expected it to be?
In your newest book, The Disease Delusion: Conquering the Cause of Chronic Illness for a Healthier, Longer, Happier Life, you discuss the fact that we've come so far with medical technology, but there has also been an increase in the number of chronic diseases. How is it possible that we've made all these advances, yet we seem to be a sicker population than ever?
You mention in the book seven core physiological processes that affect every organ, and that's really the heart of what's making everyone so sick. Can you give us some detail on each of those?
We have 25,000 genes and 3,000,000 SNPs. This seems to be the core of what you're talking about here: there are these 7 physiological influences, but it's their influences on these various SNPs, is that correct?
How did we get the recommended daily allowance (RDA) of certain nutrients? Do we really all need the same amount?
How do you think we as a society are going to go forward? How do we mesh the world of functional medicine with that of RDAs and nutritional facts?
How about lab testing? How will conventional lab testing become more functional and individualized in the future?
What are five changes that you would make to our existing healthcare model to ensure that it becomes a more functional and holistic healthcare model?
How does our lifestyle here in the United States contribute to a sick society?
What do you eat in a typical day?
Connect with Dr. Jeff Bland
W: www.PLMInstitute.org, www.JeffreyBland.com