The holidays are here, and it's beginning to look like Christmas. We just had our first snow of the season at our home in Santa Fe, New Mexico! With that comes the daunting task of shopping for your friends and family. Since I'm in the holiday spirit, I put together a guide for healthy gift ideas to help you be successful and stress free during the season.
If you've adopted The Myers Way®, why not share the gift of health this holiday season? As a bonus, I'm going to share with you the perfect way to show someone you love that you care about their health and happiness. So let's get right into my list of healthy gift ideas. Who knows, you might even find something you like for yourself!
Amy Myers, MD® Gift Sets
I have some exciting news for you! I put together seven gift sets to promote daily nutrition, peak performance, and total self-confidence. These gift sets, which vary in price from $140 ro $290, include all my favorite products for the complete package to surprise the special person in your life. Let's take a look at each Amy Myers MD® Gift Set.
healthy gifts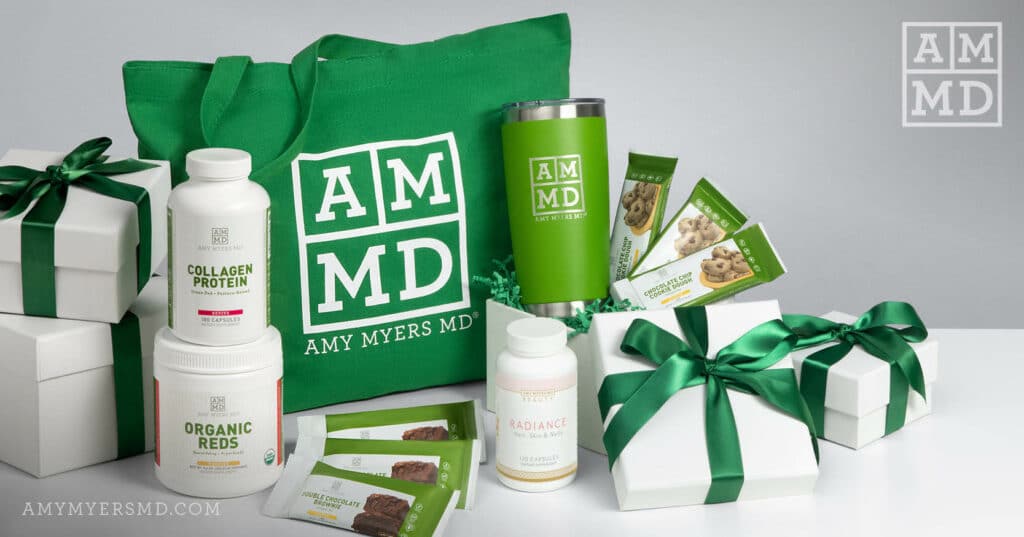 Dr. Amy Myers
October 28th, 2022
https://content.amymyersmd.com/article/health-gift-guide/
Beauty Routine Gift Set
If you or someone you know struggles to develop a simple yet effective skincare routine, then I have you covered. The Beauty Routine Gift Set is the perfect gift for the family member who is looking for contains all the beauty products you need to protect your skin from signs of aging. This gift set includes all the beauty products I use in my daily skincare routine.
The set includes the Vitamin C Cleanser, Age-Defying Hyaluronic Acid Serum, Radiance, Hydrating Ceramide Cream, Collagen + Probiotic, and a Rose Quartz Facial Roller. These products are the perfect combination for a hydrating daily routine that cleanses, restores, & rejuvenates.
Beauty from Within Gift Set
I understand that beauty comes from within first. Supporting your skin from the inside out is essential to promote a youthful, healthy glow inside and out. The Beauty from Within Gift Set contains everything you need to maintain a healthy intestinal microecology and support optimal circulation and blood flow.
The set includes Radiance, Organic Reds, Collagen Capsules, a 3-pack of Brownie and 3-pack of Cookie Dough Collagen Bars, an Amy Myers MD® Branded Tumbler, and an Amy Myers MD® Canvas Tote.
Fresh Start Gift Set
I designed the Fresh Start Gift Set specifically for anyone seeking optimal weight. This gift set includes CLA & Lean, my two favorite weight management supplements. Lean is a physician-formulated supplement to support a healthy metabolism and optimal weight. CLA acts as a "slim-signaling" prebiotic in the gut that helps feed the good bacteria in the gut that play a direct role in body weight regulation, potentially protecting the body against unwanted pounds.
Also included in this gift set is Coconut Charcoal, an Amy Myers MD® Branded Tumbler, a Canvas Tote, and Organic Greens to support detoxification and provide your body with free radical scavengers.
Pick-Me-Up Gift Set
This is the perfect gift set to help anyone recover from the aftermath of the holidays. The morning after the party never feels worth the fun, yet you can bounce back faster with the Pick-Me-Up Gift Set.
Leaky Gut Revive® Max helps reduce bloating, restores your gut lining from damage done, and soothes the stomach and intestinal barrier. This is the go-to for post-party recovery, and Coconut Charcoal "mops up" the toxic aftermath and jumpstarts the recovery process. Also included is Rest and Restore™ to promote a restful night's sleep and Liver Support to facilitate healthy liver function. Also included are the Amy Myers MD® Branded Tumbler and Canvas Tote.
Clean Performance Gift Set
Do you have a fitness fanatic in your circle of people on your shopping list? I designed the Clean Performance Gift Set with athletes of all levels in mind. This gift set includes supplements to support healthy lean muscle mass and optimal weight.
I recommend everyone take a multivitamin. Nutrient insufficiencies are much more common than most would think. The Myers Way® Multivitamin included in this gift set fills in the gaps to ensure an optimal amount of these micronutrients to maintain and reinforce the body's health and to keep it at its peak physical form!
Also included is Liposomal Curcumin to promote an optimal inflammatory response to ensure you get the most out of recovery. Paleo Protein – Double Chocolate is the perfect post-workout supplement with 19 grams of animal protein to promote lean muscle mass. You'll also get six collagen bars, an Amy Myers MD® Branded Tumbler, and a Canvas Tote.
Comfort and Calm Gift Set
Let's be honest. The holidays are a stressful time for a lot of you. The holiday season presents many demands on us all. It's the perfect gift set for the host of your holiday party, or for yourself if you're the host. I created the Comfort and Calm Gift Set for those needing help unwinding from holiday stress. This gift set is the ideal combination of supplements for stress and sleep.
It includes Rest & Restore Max™ and NeuroCalm Mag to provide maximum support for better sleep and promote a deep, restorative sleep routine. ZenAdapt™ provides a calming stress response. This physician-formulated adaptogenic herbal blend gives the body the support it needs to respond in a calm, even-keeled manner, especially during the holiday season. This gift set also comes with the Amy Myers MD® Branded Tumbler and Canvas Tote.
Healthy Holiday Gift Set
It's hard not to indulge in holiday treats, starchy foods, and alcohol during the holiday season. The Healthy Holiday Gift Set includes all your favorite holiday flavors without guilt. The supplements in this set taste great while supporting healthy lean muscle mass and optimal weight.
Organic Greens taste great, and unlike other brands, it's 100% organic! There are no added sugars, artificial flavors, or GMOs… Add it to smoothies, juice, tea, or desserts for a burst of nutrients.
The Myers Way® Peppermint Paleo Protein contains a whopping 19 grams of pure peppermint-flavored protein for the perfect holiday treat. Also included is a 3-pack of Chewy Chocolate Paleo Bars to provide the ideal protein-packed snack between meals. Also included are an Amy Myers MD®-branded Mug, Mixer, and Canvas Tote.
These gift sets are the perfect bundle to give to that special person in your life who is looking to take back their health. Yet, that's not all. Here are some of my favorite health gadgets that make great healthy gift ideas.
Sleepme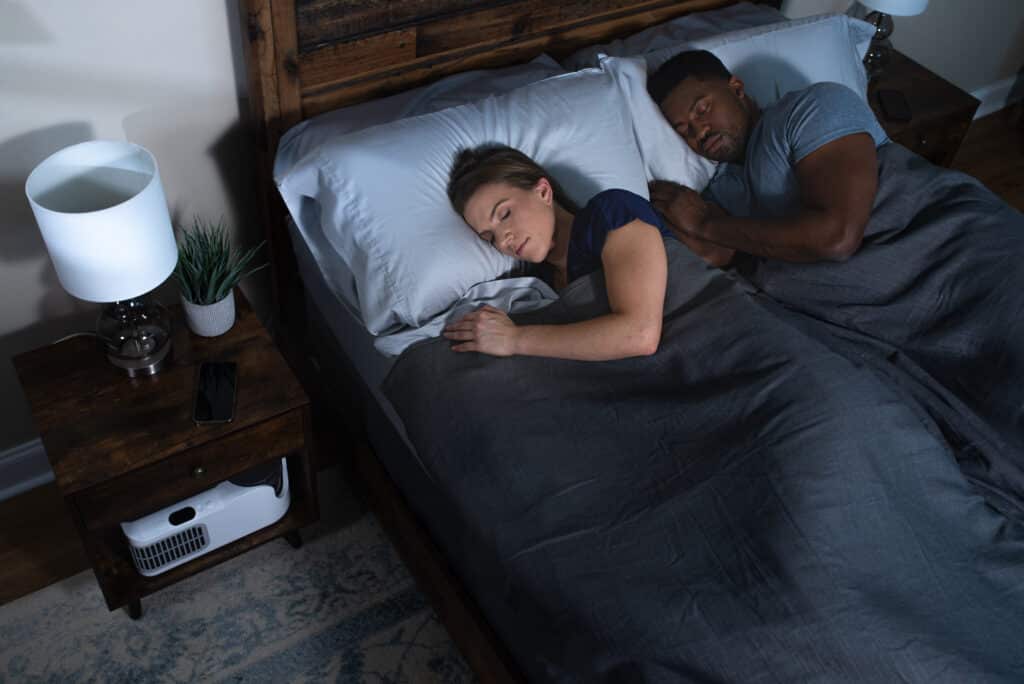 Dr. Amy Myers
October 28th, 2022
https://content.amymyersmd.com/article/health-gift-guide/
Sleepme Sleep Systems
I bet you didn't think you could give someone better sleep this holiday season. Well, you can! If you're a hot sleeper like me, I cool down at night with help from my Sleepme Cube Sleep System with Cool Mesh™. It matches your body's core temperature to improve the quality of your sleep and comfort level. I use mine every night and even have a second one for travel because I just can't live without it any more.
The foundation of Sleepme's products is an active cooling mattress pad, the Pro™, and cooling water channels regulated by a control unit, The Dock Pro™. Your loved one can precisely regulate their sleeping temperature to what their body needs for optimal sleep. Also included are a revolutionary sleep tracker, tailored fitness strategies, and personalized sleep resources. Memberships start at $180/year or $240 for 2 years. Get an extra $25% off using the code AMYMYERS.
Gift Guide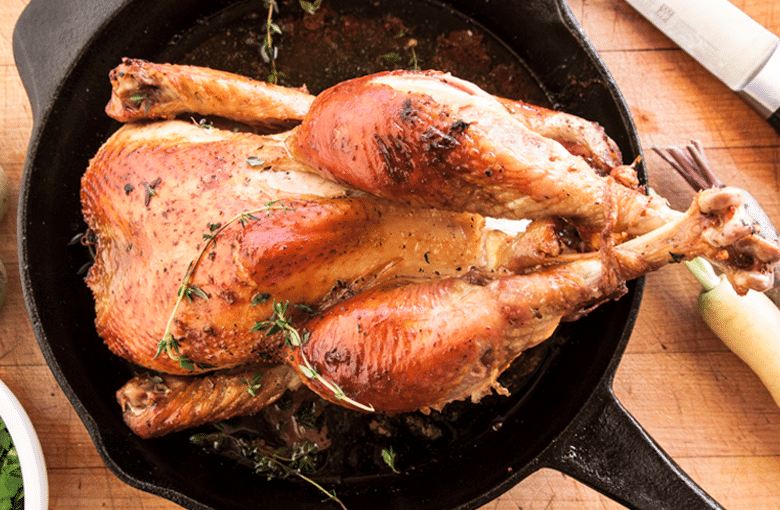 Dr. Amy Myers
October 28th, 2022
https://content.amymyersmd.com/article/health-gift-guide/
Butcher Box
Know any meat lovers? If you're a member of my community, you know how much I love grass-fed beef. That's because it's packed with protein, vitamins, and minerals, and it significantly lowers levels of saturated fats and contains 2-6 times more omega-3 fatty acids than grain-fed beef!
My go-to source for meat is Butche rBox, which delivers organic meats straight to my door. Butcher Box is a monthly shipment of high-quality meats that gets delivered right to your door. A subscription to Butcher Box is the perfect gift for the meat lover on your list.
ButcherBox sources all of its beef from pasture-raised cows that were never fed grains that could be sourced with pesticides, GMOs, or other toxins. Butcher Box also delivers organic, free-range chicken and wild-caught seafood, steaks, ground beef, and ribs. The Classic Butcher Box costs just $169 and comes with at least 9 to 14 pounds of meat of your choice.
Gift guide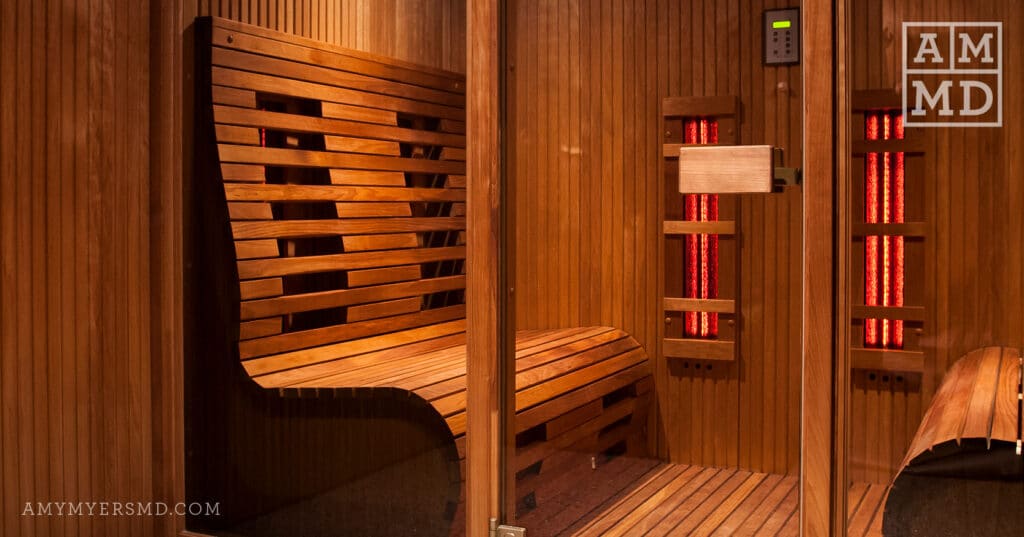 Dr. Amy Myers
October 28th, 2022
https://content.amymyersmd.com/article/health-gift-guide/
Gift Guide
Sunlighten Saunas
I love my Sunlighten infrared sauna and I'm positive it would be a great gift for the wellness fanatic on your shopping list. It's a great way to relax and detoxify my body, two of the amazing benefits of infrared therapy. However, I understand that installing an infrared sauna in your home is not always practical.
Sunlighten portables allow you to reap all the benefits of infrared sauna therapy without sacrificing space in your home or blowing your budget. The Solo System is a full-body infrared sauna that is compact, portable, and can be folded up and stored away when not in use. The Solo System costs $2,600 and is a full-body infrared sauna that is compact, portable, and can be folded up and stored away when not in use.
One of the benefits of infrared therapy is weight loss. Just 30 minutes in an infrared sauna can burn up to 600 calories! The heat generated in an infrared sauna causes your heart rate to increase the same way it would if you were doing moderate cardiovascular exercise.
Sunlighten's lumiNIR portable light therapy wand benefits your skin by using near-infrared, red light, near-infrared/red light combo, and blue light to help rejuvenate your skin.The IuniNIR costs between $249 and $499. 
AirDoctor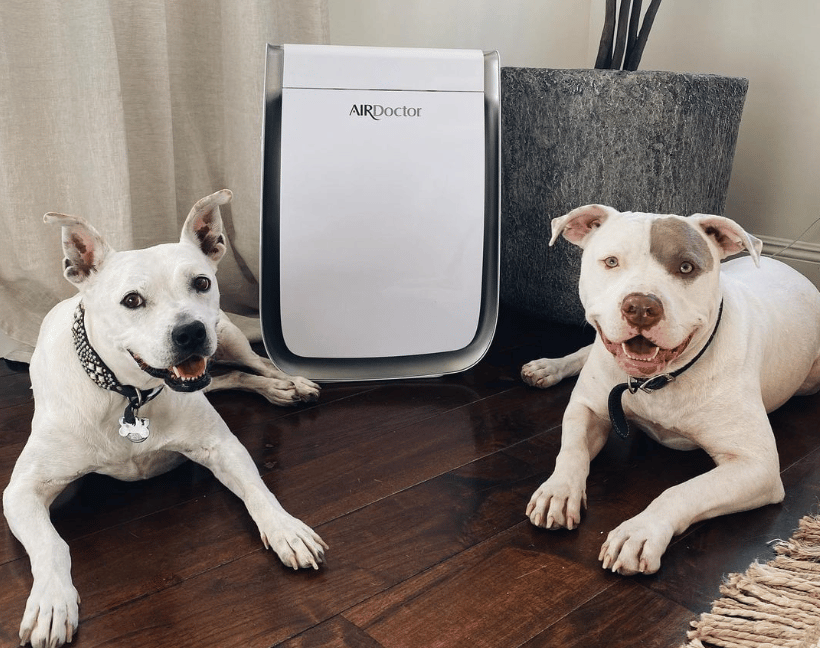 Dr. Amy Myers
October 28th, 2022
https://content.amymyersmd.com/article/health-gift-guide/
AirDoctor
Air filters aren't usually on anyone's holiday list, yet the gift of clean air is a must for anyone with autoimmunity or prone to allergies. I equipped my Santa Fe home and my office with AIRDoctor® air filters.
According to the U.S. Environmental Protection Agency (EPA), most people know that outdoor air pollution can damage their health. Yet, many may not know that indoor air pollution can also have significant effects. EPA studies of human exposure to air pollutants indicate that indoor air levels of many pollutants may be 2–5 times and, on occasion, more than 100 times higher than outdoor levels.
AIRDoctor® HEPA air filters use an UltraHEPA filter that captures fine particles 100 times smaller than a standard HEPA filter can capture. Not only that, but it captures even more particles. It's independently tested and proven to capture 99.99% of these ultra-tiny (0.003 microns) particles. AirDoctor purifiers start at $389.
aquasauna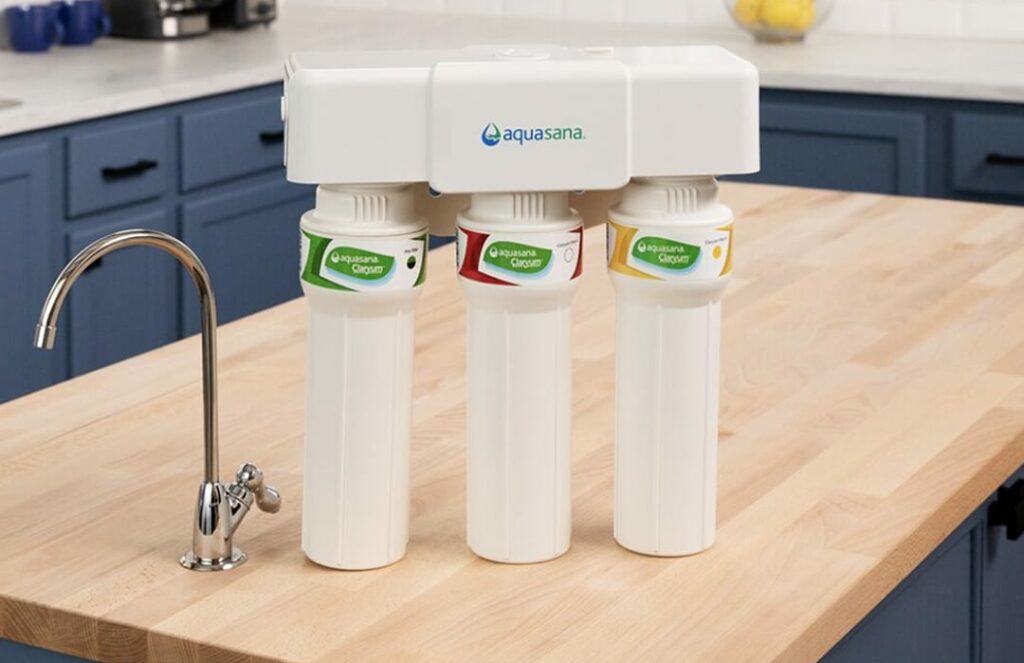 Dr. Amy Myers
October 28th, 2022
https://content.amymyersmd.com/article/health-gift-guide/
Aquasana
Clean drinking water is an invaluable, healthy gift idea. Consider giving your loved one Aquasauna water filters for a healthy gift. The simple truth is that drinking plenty of water is the key to optimal health. It's essential to keep your liver and kidneys functioning optimally to move toxins from your bloodstream and turn them into water-soluble substances transported in your urine.
Not any water will do to get the full detoxifying effect. If the water you drink includes heavy metals and toxins, it's counterintuitive to optimal health. You must drink filtered water throughout the day to get the full effect. I have Aquasauna water filters throughout my home in Santa Fe, New Mexico, and my office in Austin, Texas. Filtrations systems start at $199. 
swannies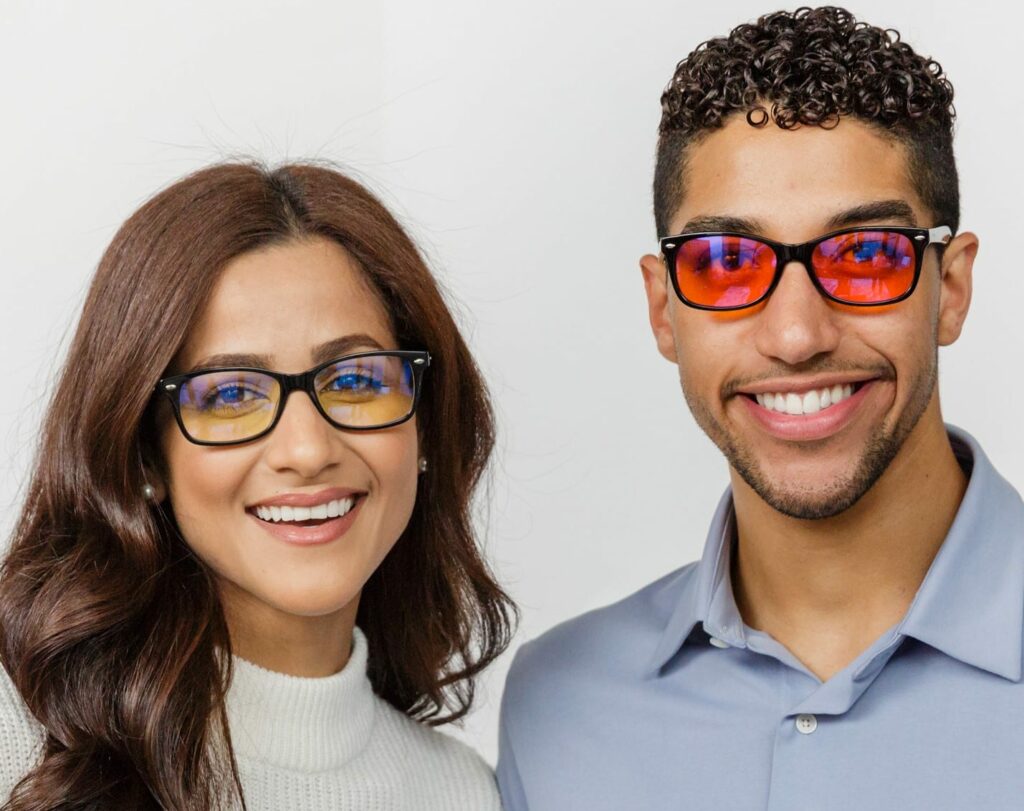 Dr. Amy Myers
October 28th, 2022
https://content.amymyersmd.com/article/health-gift-guide/
Swannies
One of my new favorite gadgets is my Swannies, and I'm sure this healthy gift idea will be a hit for anyone. The Classic Night Swannies from Swanwick are $89 and I wear my pair every night as soon as the sun sets. I like them because they fit right over my glasses at night. Too much electric lighting from your lightbulbs, TVs, and computer and smartphone screens can trick your body into thinking it's daytime and prevent you from getting a good night's sleep.
That's because they emit primarily blue light, which inhibits your production of melatonin. Amber glasses block out the blue light that inhibits melatonin production, allowing your body to feel tired and sleepy as the evening progresses naturally. The fact that I wear these glasses all evening drives my husband, Xavier, a little crazy—but this step in my routine has made a considerable difference in the quality of my sleep.
In addition to wearing Fitover Night Swannies, I use amber light bulbs, which emit amber light instead of blue light. I also use the f.lux app on my smartphone and laptop, automatically switching the screen to an amber hue at night. And most smartphones now have a "night mode" feature that does the same thing.
The Final Word
I hope you all have a healthy holiday season. If you or someone you know wants to be healthier in 2023, these healthy gifts are sure to give them a jump start. You're sure to be a hit this holiday season with these healthy gift ideas!