Mocha Protein Brownies
I love a healthy dessert, and these fudgy Mocha Protein Brownies check all the boxes. This recipe is full of all the good stuff including coconut flour, my Paleo Protein Powder, and chocolate. They're gluten-free, dairy-free, and autoimmune protocol compliant so you can boost your protein intake and enjoy dessert at the same time!
Why Protein Intake is Important
Protein is essential for multiple processes in the body. This is due to the presence of amino acids in many sources of protein. Because our bodies can't make the amino acids we need, it's critical that our diet contains a healthy quantity of these compounds. They are used by your body for everything from proper brain function to muscle, tissue, and bone growth and repair. Protein as a macronutrient is also important for satiety and healthy weight maintenance.
I love sneaking protein into my diet where I can. Especially if my meals don't contain optimal amounts of protein (I can tell you that I really enjoy a simple salad with leafy greens and avocado sans meat!)
I always make sure that any snacks or desserts I indulge in during the day — such as these delicious brownies — include protein.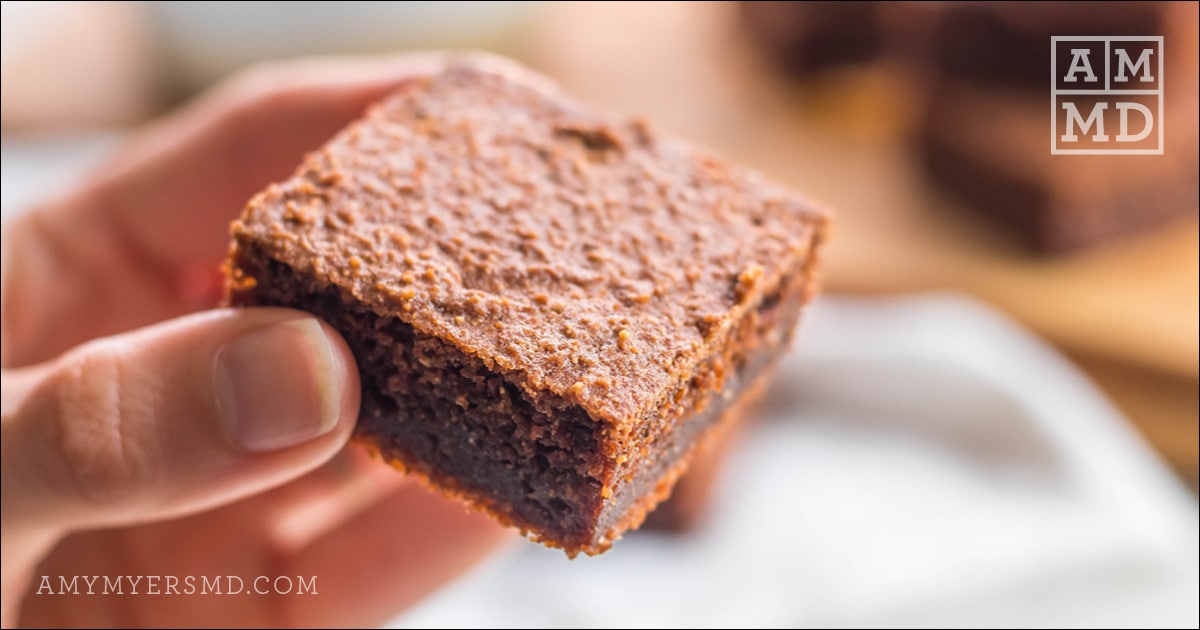 How to Make & Store Mocha Protein Brownies
These brownies come together in about half an hour and are so easy to make. First, you'll add the dry ingredients into a mixing bowl and whisk them together until combined. Then, simply add in the rest of your ingredients and use a mixer to beat until all ingredients are combined. If you're adding cacao nibs or chocolate chips, gently fold them in at this time. Bake for 25-30 minutes in a greased 8×8 in pan, or until a toothpick comes out clean.
Are these Mocha Protein Brownies Healthy?
These brownies are healthy as an occasional treat or an after-dinner dessert. The recipe includes a ton of superstar ingredients that make them nutrient-dense.
Cassava Flour and Coconut Flour
These aren't your typical, nutrition-stripped, processed flours. They're both gluten-free flours worth having on hand. Cassava flour is similar in texture and flavor to traditional wheat flour. Made from a root vegetable, it also contains some fiber, vitamins, and minerals.
Coconut flour, made from the dehydrated pulp of coconuts, is high in fiber and healthy medium-chain fatty acids, a form of fat that's absorbed easily in your body for maximum fuel. These two flours work well together because cassava flour contains more carbohydrates, while coconut flour contains more fat and protein. They're both safe for elimination diet protocols, and create an amazing texture in baked goods.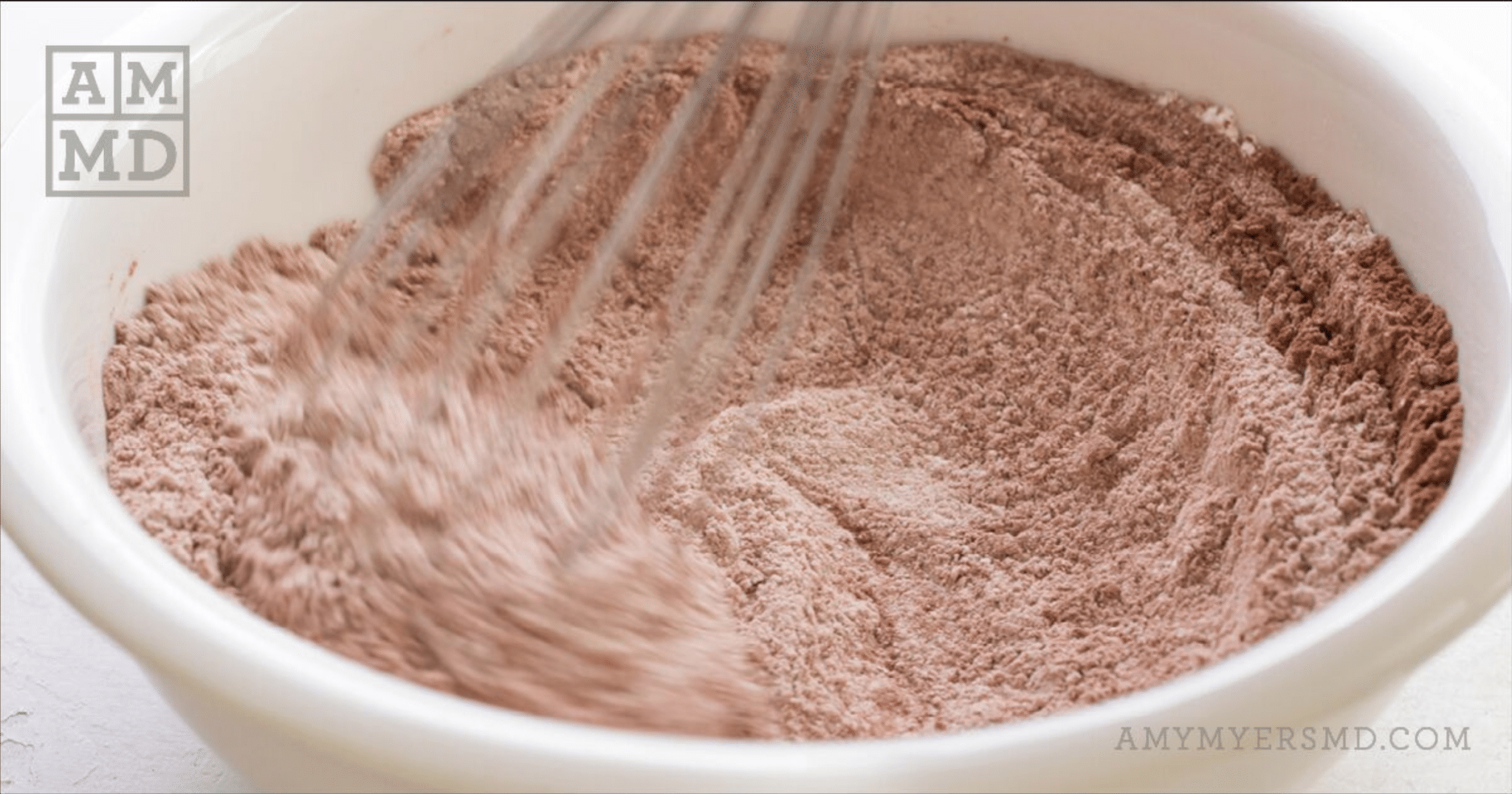 Cocoa Powder or Carob Powder
Yes, pure chocolate is good for you. When you consume minimally processed dark cocoa or a product made from it, such as the cocoa powder used in these brownies, you can provide your body with essential nutrients including magnesium, iron, copper, and phosphorus.
Carob powder is an alternative to cocoa powder for those on the autoimmune protocol or those who are sensitive to cocoa powder. Carob lends a similar taste and provides your body with calcium, magnesium, and fiber, although it is naturally a little higher in sugars. It's a fantastic chocolate alternative to have on hand for other autoimmune protocol recipes.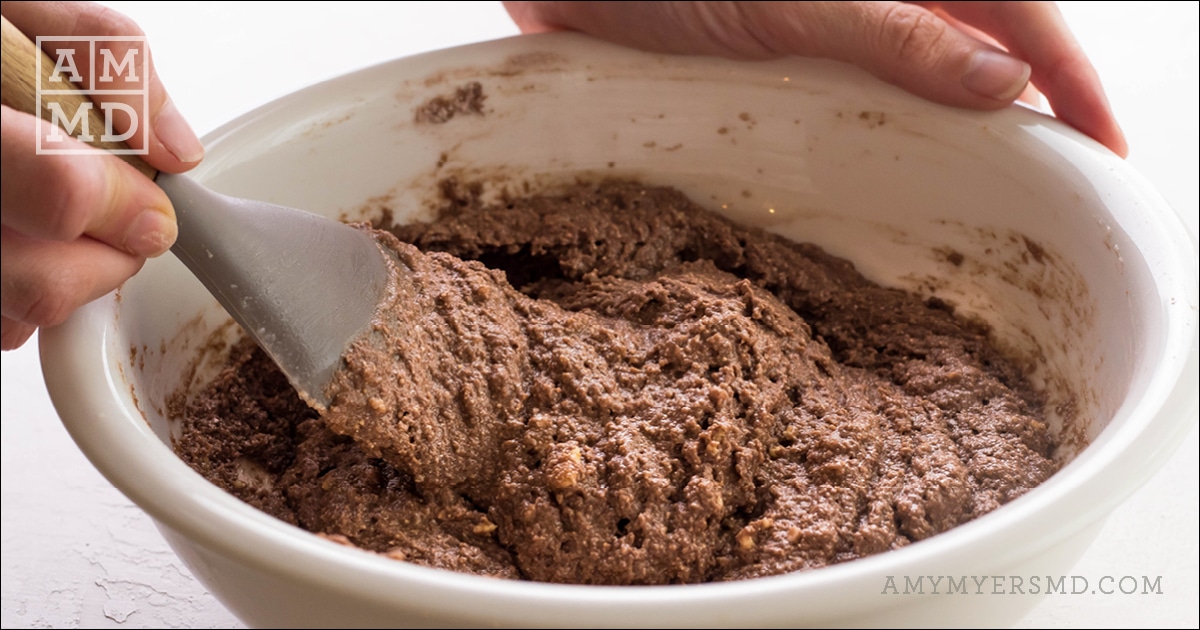 Gelatin
When you consume gelatin made from the bones and joints of pasture-raised animals, you get some great gut-healing benefits and essential amino acids. Gelatin is an ideal thickening agent for baked goods and adds texture and protein to your recipe. Many avid AIP bakers use gelatin in their recipes to replace eggs. It's also keto-friendly and paleo approved!
Ingredients
1/2

 cup 

120.00

 ml Cassava flour

1/4

 cup 

60.00

 ml coconut flour

1/2

 cup 

120.00

 ml arrowroot starch

1/4

 cup 

60.00

 ml unsweetened cocoa powder (or carob powder)

1

 tsp 

4.93

 ml baking soda

1

 scoop The Myers Way® Gelatin

1/2

 tsp 

2.46

 ml sea salt

1/2

 cup 

120.00

 ml applesauce unsweetened

1/4

 cup 

60.00

 ml palm shortening (plus additional for greasing the pan)

1/4

 cup 

60.00

 ml maple syrup

2

 tsp 

9.86

 ml vanilla extract

1

 cup 

240.00

 ml coconut milk full fat

1/2

 cup 

120.00

 ml chocolate chips or 1/4 cup cacao nibs (optional)
Instructions
Preheat the oven to 350˚F. Grease an 8x8 glass baking dish with palm shortening or line with parchment paper.

---

In the large bowl whisk together dry ingredients (cassava flour through salt). Set aside.

---

In a mixer, beat together the applesauce, palm shortening, maple syrup, and vanilla extract. This will still have some chunks of palm shortening.

---

Slowly add flour blend into the mixer and beat until combined. Pour in coconut milk and beat together until fully combined. If adding cocoa nibs or chocolate chips, fold these in at this time.

---

Pour batter into prepared baking dish and spread evenly. Place in oven and bake for 25 to 30 minutes or until a toothpick inserted in center comes out clean. Let cool completely before slicing.

---