Paleo Orange Cream Pops
When you follow a special diet protocol, Orange Creamsicles® aren't really an option. Luckily, these Paleo Orange Cream Pops are a great alternative. In fact, I'd say they're better! These dairy-free ice cream pops are deliciously creamy with a refreshing orange flavor, and full of healthy fats and immune boosting vitamin C. It's a recipe the whole family will enjoy! You're kids will love the flavor and the beautiful colors, and you can enjoy all that on top of the delicious feeling of great health.
Are these Orange Cream Pops healthy?
The short answer: yes! The original Creamsicle® has an ice cream center wrapped in an artificially flavored orange shell. To put a healthy spin on the classic dessert, I combined unsweetened, vanilla coconut milk yogurt, fresh orange juice, and my Liposomal Vitamin C.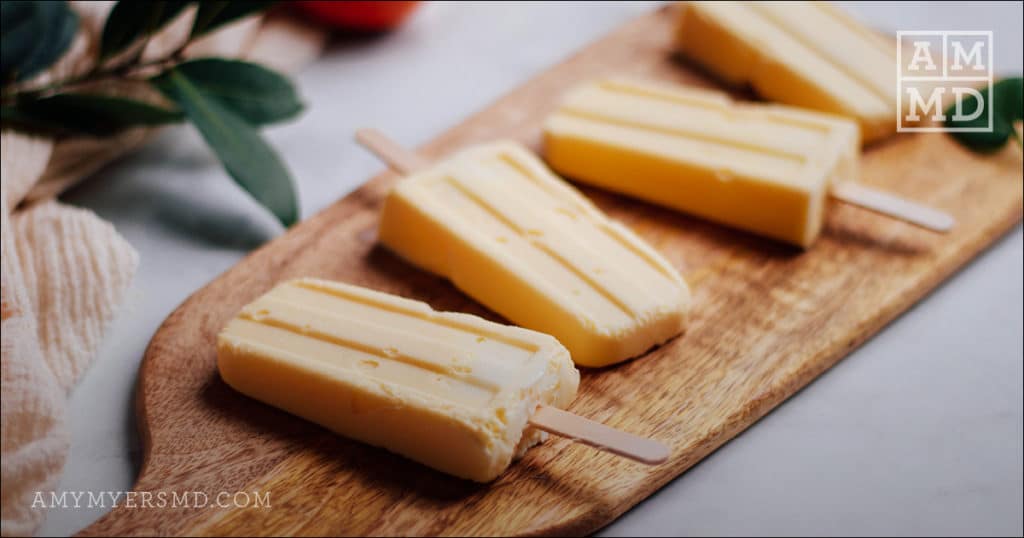 What ingredients do I need for this popsicle recipe?
To make a tasty, healthy version of the Orange Creamsicle® into a vitamin C rich, immune-supporting treat, I used 3 primary ingredients.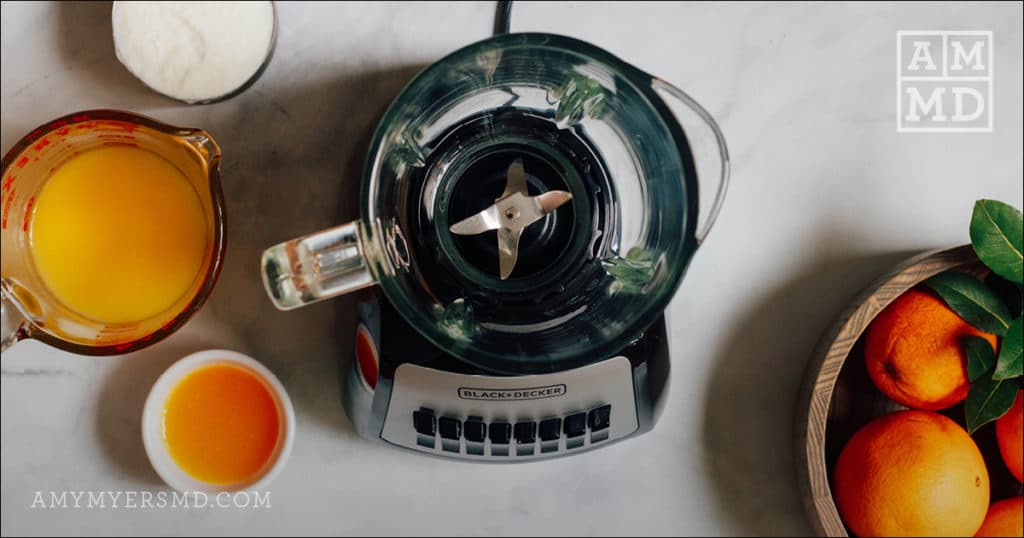 Fresh Squeezed Orange Juice
The process of squeezing oranges is all the easier if you have a juicer. However, I know that a full cup of orange juice might seem like a lot of orange. That being the case, I've found that most grocery stores carry fresh squeezed juices at affordable prices. If you don't have access to freshly squeezed orange juice, seek out a variety that is not from concentrate, and contains no added sweeteners.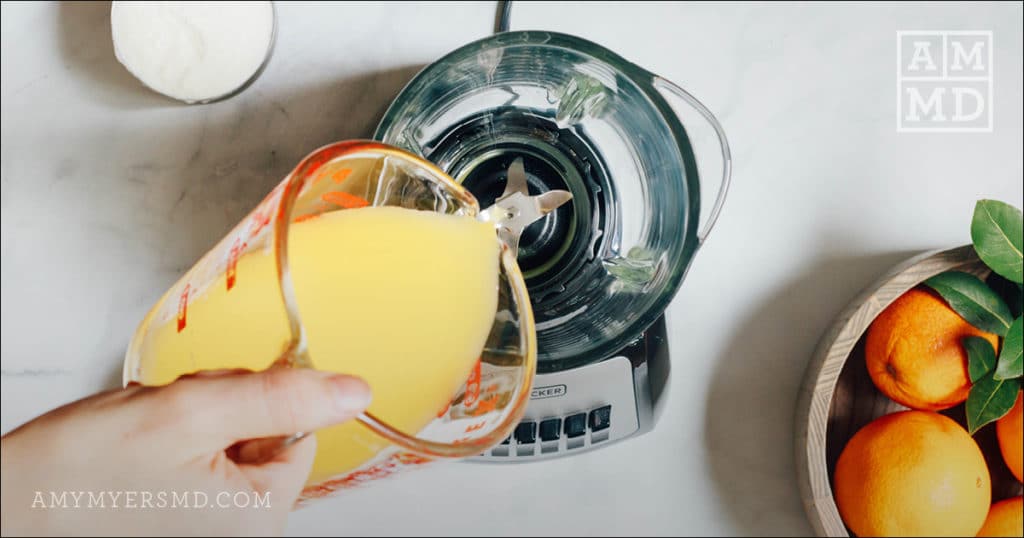 Unsweetened Vanilla Coconut Milk Yogurt
To keep this recipe dairy free, I used vanilla coconut milk yogurt. I purchased an unsweetened version to reduce added sugar. You can use any dairy free yogurt you like, but you'll want to look for an option that is refined sugar free, and free of gums and fillers.
You might have seen that I also have a recipe to make homemade, dairy-free coconut milk yogurt. This is a great option to ensure you know exactly what you're putting in your body. I used store-bought this time around just to simplify the process.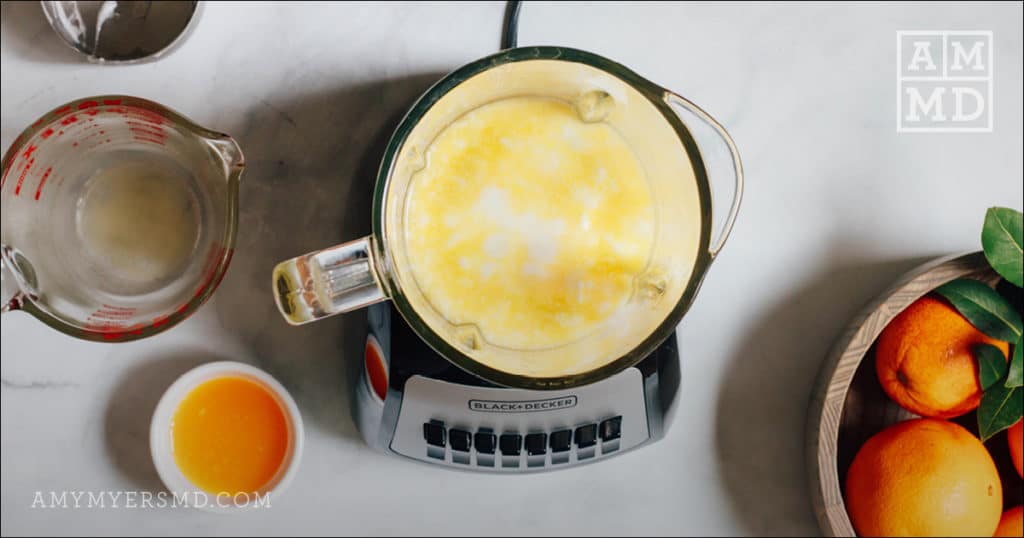 My Liposomal Vitamin C Formula
Liposomal Vitamin C is a liquid form of the vitamin that is better absorbed by your body. My Liposomal Vitamin C has a highly concentrated orange flavor, and it is bright orange in color. Not only will it support a healthy immune system, this ingredient also turns up the orange flavor and color in these Paleo Orange Cream Pops. It makes them a delicious and excellent source for an amazing nutrient your body requires for optimal health. The nutrient Vitamin C is an antioxidant which helps protect the body from free radicals that cause oxidative stress.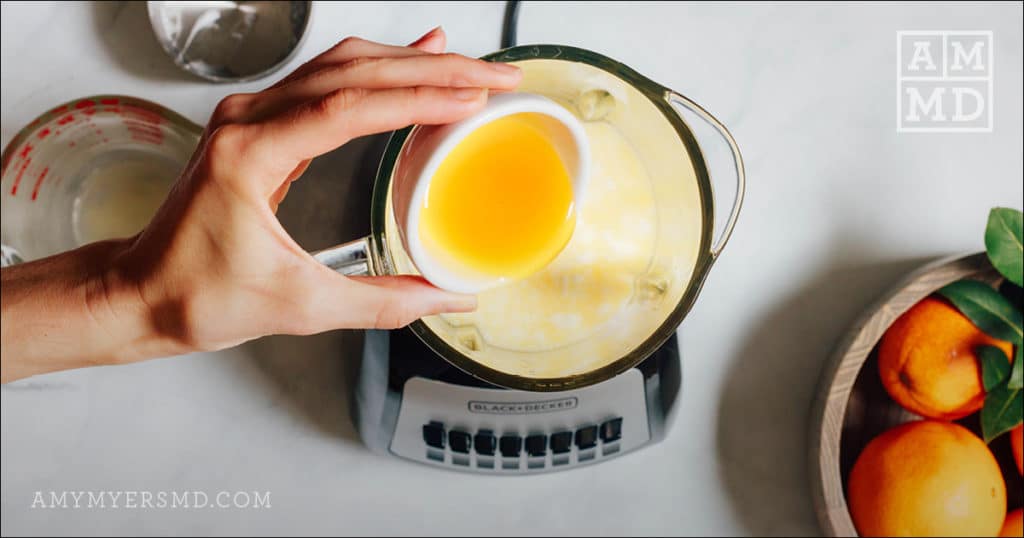 Why Liposomal Vitamin C supports your body best:
Traditional, ascorbic acid vitamin C is not absorbed well by your body after it is broken down by gastric acid.
On the other hand, Liposomal Vitamin C is surrounded by a lipid coating, which protects it from breaking down prematurely in the digestive process. This helps to make the vitamin C more bioavailable. In fact, Liposomal Vitamin C has been shown in clinical trials to be absorbed 135X better than traditional ascorbic acid vitamin C.
What tools do I need to make these Paleo Orange Cream Pops?
Popsicle molds (like this one)
Popsicle sticks
Blender or hand mixer
Measuring cups and spoons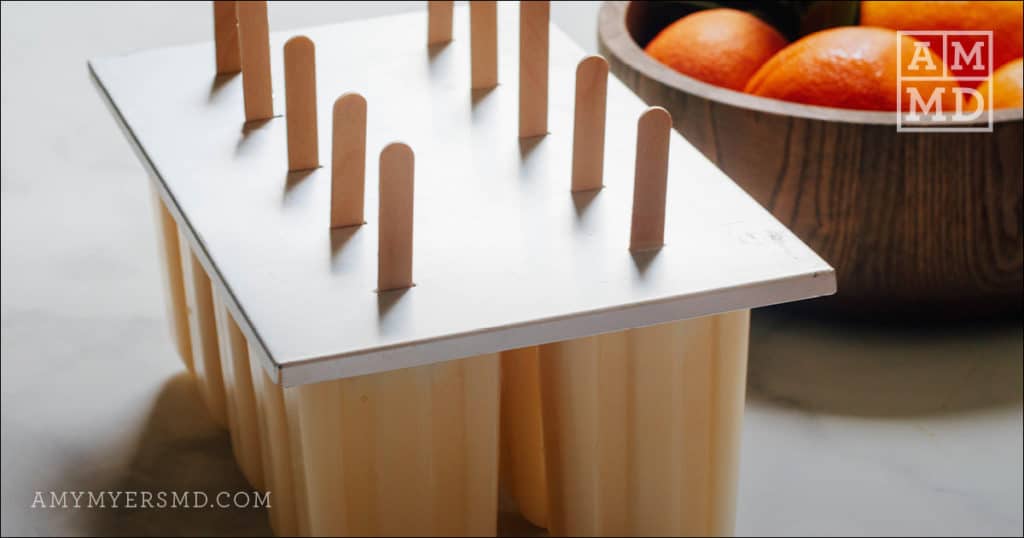 Here are some additional summer recipes you're sure to love!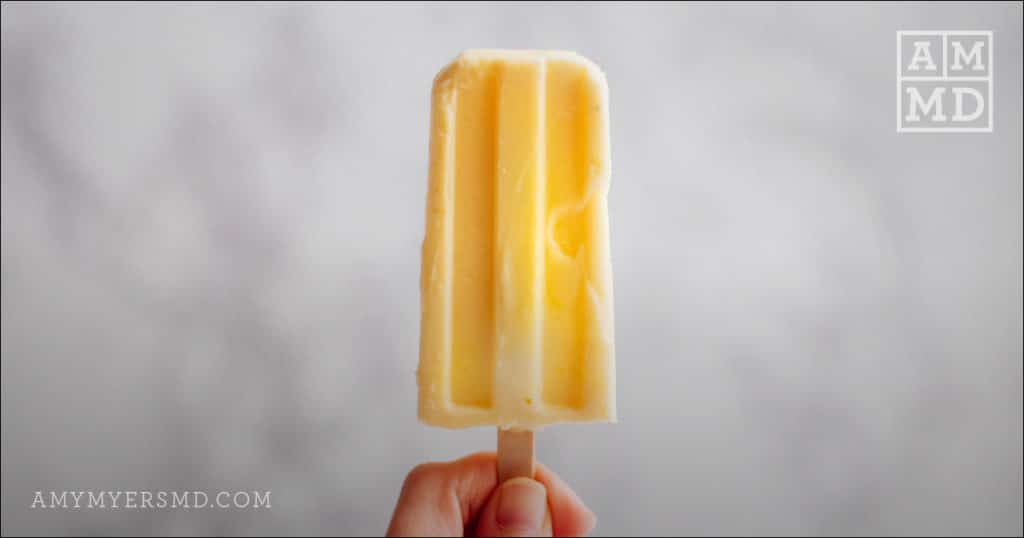 Ingredients
1

cup

240.00

ml orange juice fresh squeezed

1 1/3

cup

320.00

ml plain coconut yogurt or vanilla flavored, divided

5

Tbsp

73.94

ml Liposomal Vitamin C
Instructions
Add orange juice, 1 cup yogurt, and 4 tablespoons of Liposomal Vitamin C into a blender. Taste the mixture. Add additional tablespoon of vitamin C if desired. Blend until smooth.

---

Pour evenly into 10 popsicle molds. Spoon the top of each mold (which is the bottom of each pop) with about 1 tablespoon of yogurt. Add popsicle sticks to the molds and place into the freezer for 4 hours, or until completely frozen.

---

To serve, run the mold under lukewarm water to release the pops. Enjoy!

---