Pumpkin Spice Snap Cookies
I'm not sure there is anything more comforting than the smell of a batch of pumpkin spice snap cookies baking in the oven. These gluten-free pumpkin cookies taste as heavenly as they smell, with a crispy outside and a soft inside. They won't crumble like other gluten-free pumpkin cookies might because my Pumpkin Spice Paleo Protein makes the texture just right.
Is this recipe healthy?
These gluten-free pumpkin cookies are perfect for an occasional fall treat. Made with nutrient-dense and whole food ingredients, they are a healthier version of your childhood favorite pumpkin spice cookie recipe, so you can indulge in moderation.
These cookies are AIP friendly, along with being gluten- and dairy-free, so they're also suitable for those following a Paleo diet. Here are some of the healthier ingredients in this delicious recipe.
Cassava flour
Cassava flour is one of my favorite gluten-free flours for baking. It's made from dried, ground cassava root, a tuber full of vitamin C, fiber, and resistant starch which acts like fiber.
Pumpkin Spice Paleo Protein
Many AIP baked goods call for a "gelatin egg", yet I'm not a huge fan of the gummy texture this creates. Instead, I've found my Paleo Protein powder with water doesn't result in a gummy cookie. In this recipe, I used my Pumpkin Spice Paleo Protein, which also adds the pumpkin spice flavors in this cookie. If you wanted to try this recipe with my Vanilla Paleo Protein. I would recommend adding in 1-2 tsp of a compliant pumpkin spice blend to the flour mixture.
Molasses and coconut sugar
Unlike plain, refined cane sugar, coconut sugar and molasses provide both sweetness and nutrients. While unrefined sugar is still sugar, if you've followed a dietary protocol and are in the reintroduction phase, unrefined sugars are allowed in moderation. The Myers Way® is after all, a way of life, and these natural, wholesomely delicious additions can be enjoyed from time to time.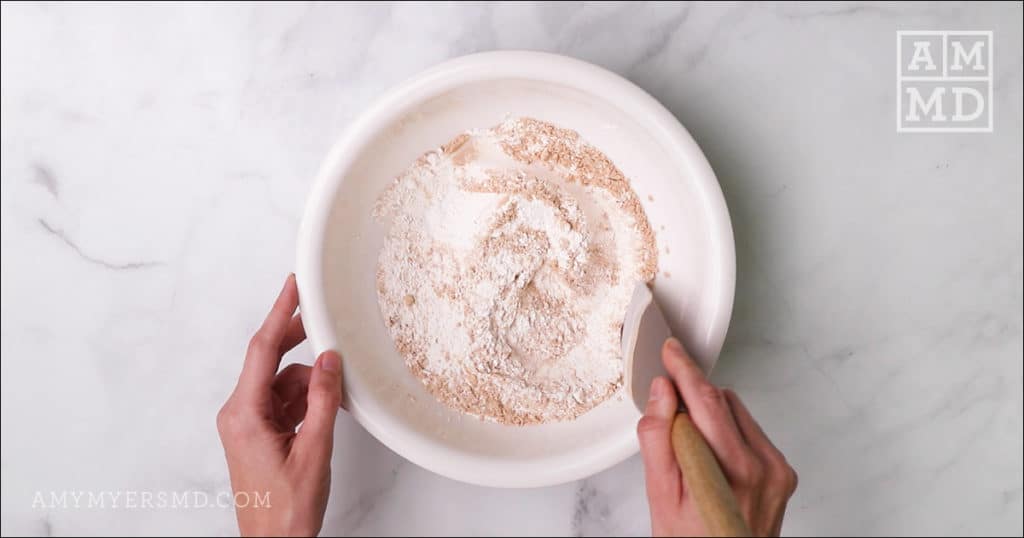 Palm shortening
I prefer to use sustainably harvested palm shortening in my AIP baked goods. The texture is similar to the original shortening used in non-compliant recipes.
How to make gluten-free pumpkin spice snap cookies
Start by preheating your oven to 350˚ . While it's preheating, combine all the liquid ingredients together in a large bowl. Set aside. In another bowl, combine all the flour ingredients, and then slowly add to the liquid mixture. Stir the dough until well combined.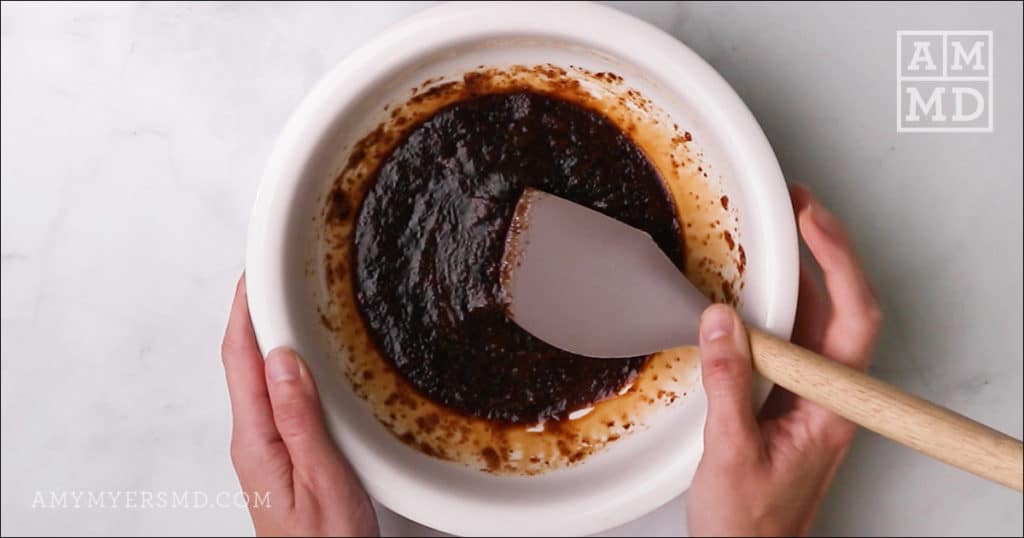 Line a baking sheet with parchment paper, and roll your dough into 9 equal balls. In a small bowl, stir together the coconut sugar and cinnamon. Roll each ball into the cinnamon-sugar mixture, and place on the parchment paper. Press down slightly on each cookie dough ball to flatten until it's about 1" tall.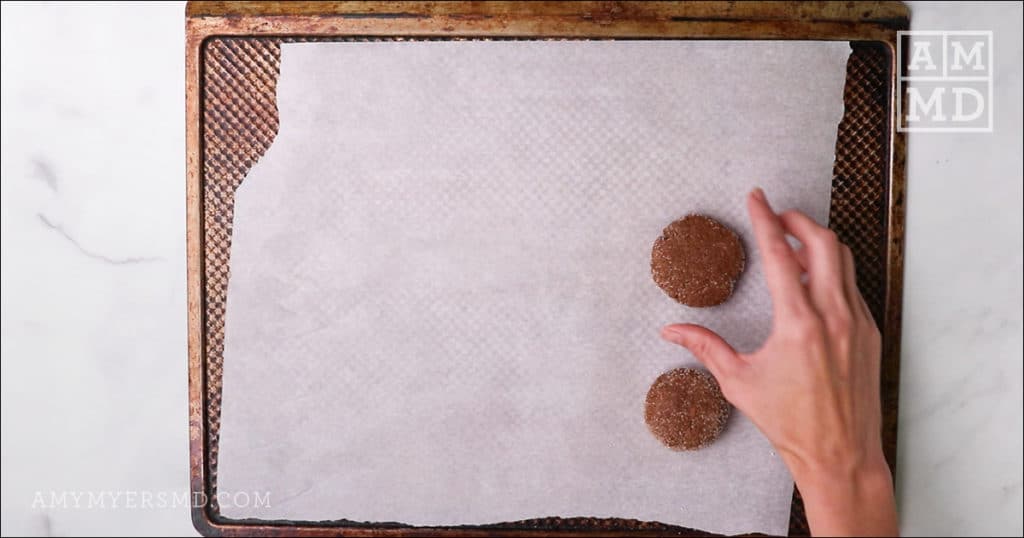 Bake for 8-9 minutes, and then remove from the oven. Carefully slide the parchment paper off the baking sheet onto a wire rack and allow the cookies to cool completely before touching.
More gluten free and AIP pumpkin recipes you'll love:
Pumpkin Spice Snap Cookies
---
Ingredients
1/2

cup

120.00

ml coconut sugar packed

1

Tbsp

14.79

ml coconut sugar for garnish (optional)

3

Tbsp

44.36

ml palm shortening melted

3

Tbsp

44.36

ml molasses

3

Tbsp

44.36

ml water

1

cup

240.00

ml Cassava flour

1/2

tsp

2.46

ml baking soda

1/2

tsp

2.46

ml cream of tartar

1/4

tsp

1.23

ml sea salt

1/2

tsp

2.46

ml ground cinnamon for garnish (optional)
Instructions
Preheat the oven to 350˚.

---

In a large bowl, stir together coconut sugar, palm shortening, molasses, and water until blended.

---

In a second bowl, combine cassava flour, Pumpkin Spice Paleo Protein, baking soda, cream of tartar, and salt. Stir until combined.

---

Add the flour mixture to the sugar mixture and stir together until a dough forms.

---

In a separate small bowl, mix together the coconut sugar and cinnamon

---

Roll the dough into 9 equal-sized balls, then roll each in the coconut sugar/cinnamon mixture.

---

Place each ball on a parchment-lined baking sheet about 2" apart. Flatten each ball to about 1" tall.

---

Bake for 8-9 minutes. Remove from the oven.

---

Carefully slide parchment paper off the cookie sheet and onto rack to cool. Allow to cool completely before removing from the parchment paper. Store in an airtight container for up to 1 week or freeze for up to 2 months.

---