Strawberry Mojito
Mojitos are delicious, however they're usually made with simple syrup and sweet liqueurs that are loaded with sugar and can lead to inflammation. Not this recipe! To craft this beverage, you'll use Strawberry Lemonade Leaky Gut Revive® for a refreshing kick of flavor without ANY refined sugar or gluten.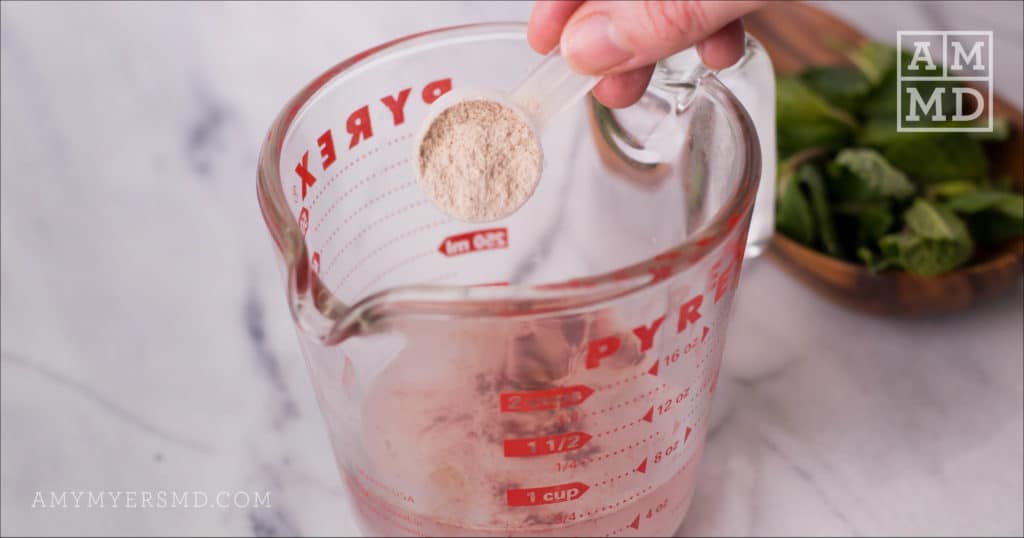 This mojito works double-time to keep your gut healthy. Strawberry Lemonade Leaky Gut Revive® supports a healthy intestinal lining, and can even help you overcome digestive issues. I replaced simple syrup with agave or honey to add to the sweet taste without contributing to inflammation in the way standard sugar will.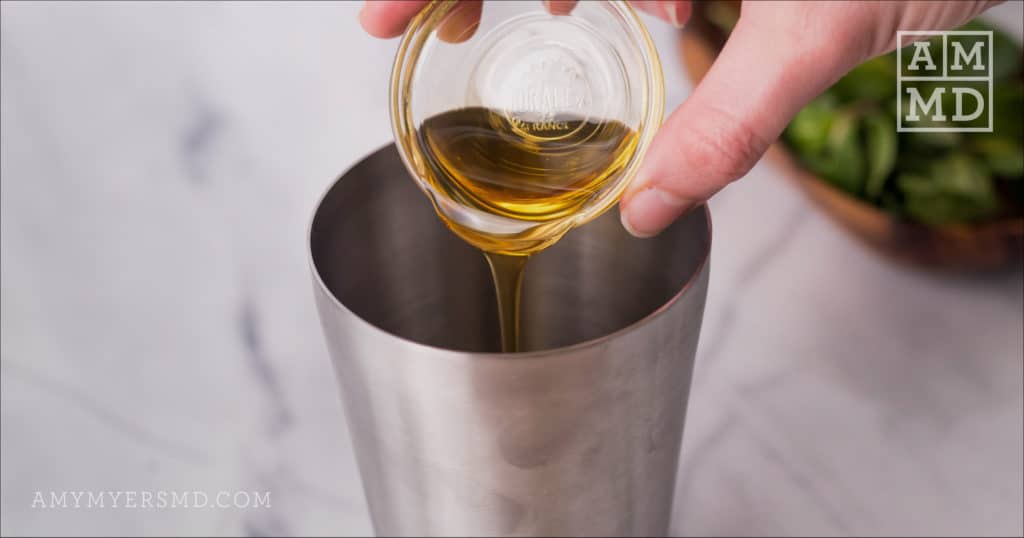 Add a splash of light rum, or skip it for a delicious virgin mojito. Either way, you can count on a drink that tastes delicious and will put you on the path to your optimal health.
Ingredients
1

Tbsp

14.79

ml honey

3

sprigs mint leaves

1

oz

29.57

ml lime juice

2

oz

59.15

ml light rum

1/2

cup

120.00

ml sparkling water or soda water
Instructions
Tear the mint leaves and add into a cocktail shaker along with agave syrup. Using the back of a spoon, muddle agave syrup and mint leaves.

---

Stir in the lime juice and rum. Set aside.

---

Add the LGR into a glass with the soda water, and stir until the LGR is completely dissolved. Pour mixture into the cocktail shaker, and stir to combine.

---

Fill a glass with ice and pour the mojito over top.

---

Garnish with mint sprigs and a lime wedge.

---