Watermelon Mint Sparkler
July is a great month for kicking back and relaxing in the shade with a cool drink! It's a time for BBQs, picnics, and lazy days at the beach or pool. While this year, your get-togethers will likely be scaled-back family affairs, that's all the more reason to make them special.
This AIP-friendly beverage drops the sugar or corn syrup and food coloring of the punches that are so common at this time of year. Instead, it substitutes zippy lime and mint to amp up the flavor. You're going to want to celebrate with Watermelon Mint Sparklers all summer long!
Why Select Watermelon for Your Summer Drinks?
What's better than watermelon on a hot day? Plus, watermelon is super hydrating and delivers you a hefty dose of vitamins A and C, lycopene, and antioxidants! This delicious drink combines watermelon and soda, aka sparkling water, in a healthy drink that's perfect for everyone!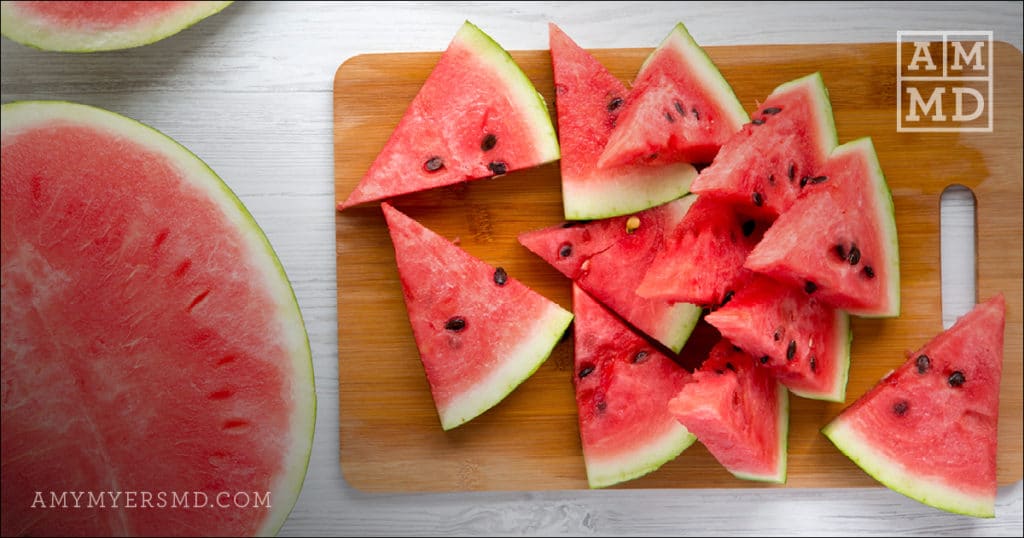 Why Add Mint to this Watermelon Mint Sparkler?
Mint not only adds an extra layer of freshness, it also has some wonderful health benefits! Mint has antioxidant-like properties, which may reduce cellular damage caused by oxidative stress. Mint is also linked with reducing pain, stomach upset, and other symptoms of IBS, because of the anti-spasmodic effects of the methanol it contains. Like watermelon, it's packed with immune-boosting vitamin A.
Why Include Lime in this Watermelon Mint Sparkler?
This little fruit not only jazzes up just about any drink, it's also chock full of vitamin C. And that means it can help the appearance of your skin by boosting collagen production. It's also packed with an abundance of calcium, magnesium, phosphorus and potassium and vitamins A, E and K, all of which are necessary for your optimal health.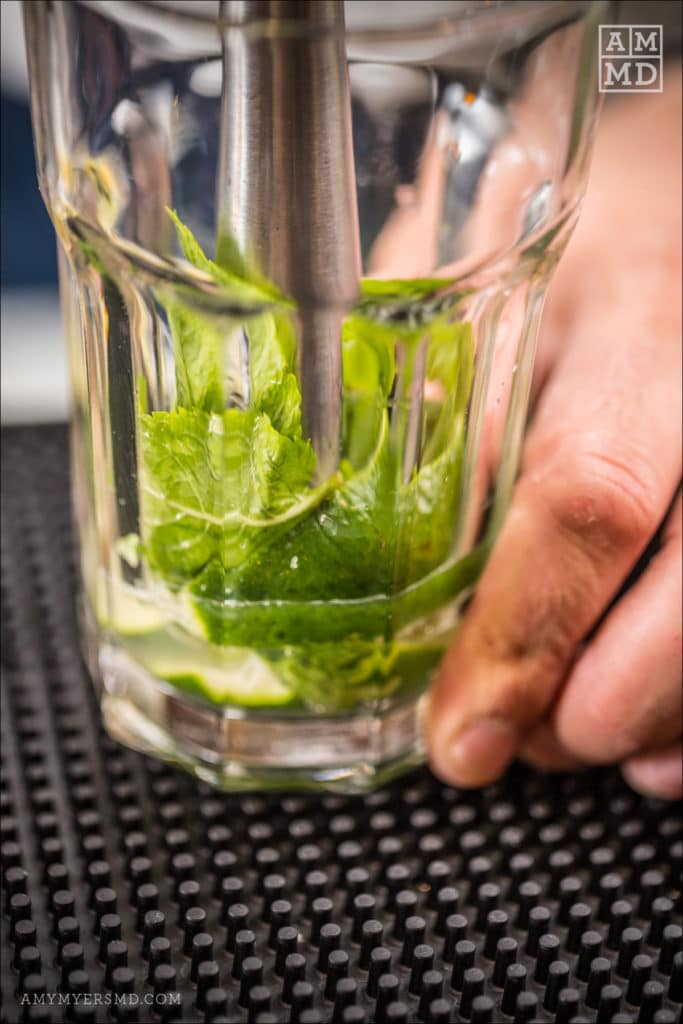 Can I Make Watermelon Mint Sparklers in Advance?
While it's fine to store cut-up watermelon in the fridge for a day or two, it's best to make this tasty drink right before serving. However, feel free to double or even triple the recipe to serve a crowd!
How Do I Make Watermelon Mint Sparklers?
This recipe is as easy as it is delicious! Simply combine the watermelon, lime juice, and coconut sugar (if using) in a blender. Muddle the mint leaves in the bottom of your serving glass by pressing them with the back of a spoon. Pour in the watermelon mixture then add some ice and sparkling water and you're ready to kick back with a cool, refreshing drink!
Ingredients
3

cups

720.00

ml watermelon diced

2

lime juiced

1 1/2

tsp

7.39

ml coconut sugar (optional)

18

mint leaves

1

cup

240.00

ml sparkling water
Instructions
In a blender, combine watermelon, lime juice, and coconut sugar, if using.

---

Muddle mint leaves into the bottom of each glass. Evenly pour watermelon mixture into each glass. Add ice and top with sparkling water. Stir to combine.

---