Save Money, Skip the Mess,
Still Get Your Greens.
The best-tasting, best-for-you greens formula that's actually made by a medical doctor
The #1 Problem with Other Greens Superfood Formulas: SOLVED
Take a look at one of the dozens of other greens powders on the market today and you're certain to notice two things right away…
#1 – Almost none of these other "health" supplements are made with 100% USDA certified organic fruits, vegetables, and botanicals.
This means that your concentrated "superfood" actually contains super-concentrated toxins including chemical fertilizers, pesticides, herbicides, fungicides, and even animal waste from factory farms. These sunstances have been linked to birth defects, brain damage, cancer and more…
#2 – Almost none of them were formulated by a Functional Medicine physician.
(Yes, this also includes many of the so-called "designer" greens formulas you see advertised today…)
Why is this important? Dr. Amy Myers has treated thousands of the most complex patients around the world. She has spent over a decade studying and practicing functional clinical nutrition and she understands exactly which ingredients support health, and which can actually rob you of it.
Organic Greens Superfood Juice Powder is 100% USDA Certified Organic.
This means the only thing in the bottle is pure, clean, unadulterated nutrition; bursting with vitamins, minerals, rare phytonutrients and powerful antioxidants.
NO chemical fertilizers, pesticides, herbicides, fungicides, or factory farmed animal waste allowed.
Fruits and Vegetables should make up the majority of your diet… but do they?
The USDA recommends you eat 2 1/2 cups of vegetables and 2 cups of fruit every single day. How close are you getting to that goal? The reality is, most Americans are falling far short of it. In fact, many of us aren't even consuming 1/2 of that!
Studies have shown that just as important as the amount of produce you consume every day is the variety. So another important factor to consider is how many different kinds of fruits and vegetables you consume every week. Many of us will find that our variety is limited to just 3 to 5 different types!
Organic Greens is comprised of 14 powerful USDA certified 100% organic plant foods, making getting your daily variety a cinch!
Pay Attention to What Organic Greens Can Do For You:
Save Your Money
Have you been to a juice bar recently? The prices are astronomical. We visited a few, and what we found was… not great. First of all, almost nothing's certified organic, and yet, the prices you'll pay suggest they were grown fertilized only with gold dust. In our research, we discovered 30 servings of juice at a juice bar with the nutritional equivalent of what you'll find in Organic Greens would cost you $255.00! Yikes! That's over SIX TIMES more expensive per serving!
---
Save Your Time (juicing/cooking/prep/etc)
Organic Greens will save you a ton of time. It's often underestimated just how much TIME it actually takes to eat healthfully. The time spent shopping for organic produce, washing and cutting veggies, actually cooking them (which all too often destroys their nutrient value), then cleaning up after the entire process can take up your ENTIRE day. With Organic Greens you get the nutrients of a full plate of fresh fruits vegetables with just one simple scoop!
---
Reach Your Weight Loss Goals & Promote Detoxification
Want to rach your weight loss and fat burning goals? Replacing sugary or carbohydrate-rich snacks with an Organic Greens smoothie is the perfect path to slimming your wasteline. It's time to rescue your favorite jeans or your bathing suit from the back of your closet! Even better, the certified organic fruits, vegetables, and botanicals in Organic Greens support healthy detoxification helping you feel and look your best, and making reaching your weight loss goals even easier.
---
Healthy Aging & Looking Your Best
There's no better way to support healthy aging and looking & feeling your best than eating an abundance of organic fruits and vegetables. Teeming with powerful antioxidants, rare phytonutrients, and vitamins and minerals that your body needs to thrive, Organic Greens supports your body's defenses against free radical and oxidative damage to help you look and feel your very best every day.
---
Nourish Every Cell In Your Body
Organic Greens packs a nutritional punch.
Even the probiotic bacteria that live in your gut are nourished by the polyphenols in these certified organic nutritional powerhouses!
---
Boost Your Energy & Vitality
Need an energy boost? Organic Greens is teeming with the micronutrients your body needs to promote healthy energy production. It even contains turmeric root and ginger to support your body's inflammatory balance, and adaptogenic maca root and ashwaghanda to help your body fight stress and boost energy production!
Organic Greens Superfood Juice Powder
The world is a stressful place… and it seems to be getting more and more stressful by the day.
From your alarm jarring you awake each morning, your morning commute to work, and the blue lights you're surrounded by nearly every waking minute until bedtime, it's no wonder we could all use a little help dealing with the accumulation of physical and mental stress.
That's not even to mention the physical stress caused to your body by ever-present electromagnetic fields emanating from cars, computers, phones, and electronics, as well as wi-fi, bluetooth, and cellular radio waves.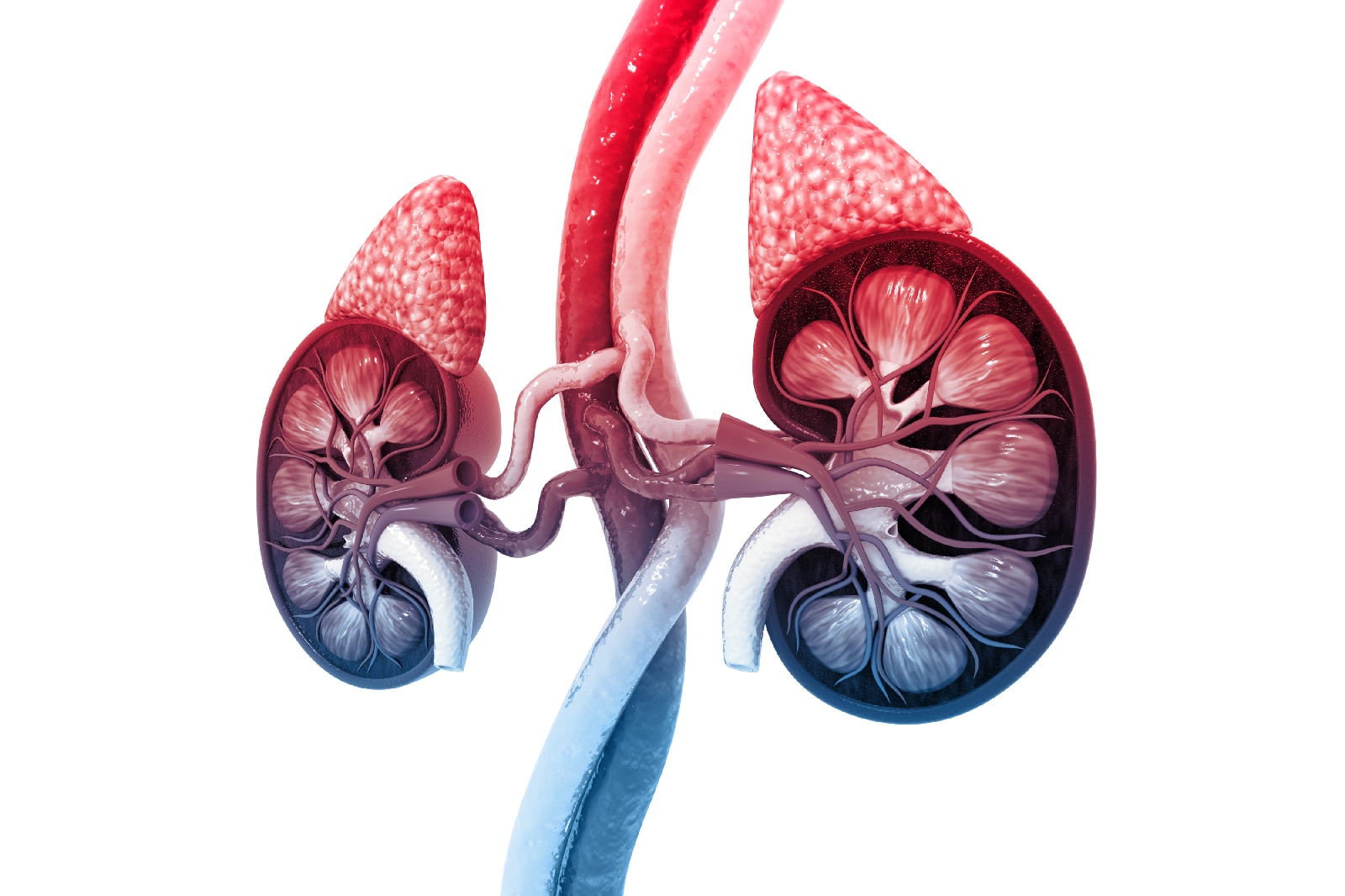 These mental and physical stressors take a toll on your HPA axis, especially your adrenal glands, and can lead to adrenal fatigue if you don't help your body mitigate the damage.
While avoiding these triggers is important, it's not always possible…
That's exactly why adaptogenic botanicals such as maca root and ashwagandha, that support your adrenals, help your body adapt to these stressors, and mitigate the damage they cause, have been included.
Juicing is a waste of time and money, it takes hours, is expensive, and it makes a giant mess—every single time you juice!
Have you ever been to a juice bar? Or maybe you've treated yourself to a delicious green juice while shopping at your favorite health food store?
If you have, then I'm willing to bet you walked away having learned 3 important truths:
Green juices are crazy delicious! If you've been holding out because you thought they looked yucky, I've got to tell you… you're missing out.
Green juices cost a lot of money! (seriously, they're usually $8.00 – $10.00 per serving here in Austin, TX. Larger sizes can even run you up to $16.00 – just for one juice!)
Almost NONE of the green juices available in juice bars come from certified organic produce. This means they're awash with GMOs and toxic chemicals such as pesticides, glyphosate, fungicides and more
Maybe at this point you decided to look at juicing yourself to save money and keep it clean and organic…
Can I guess what you almost certainly learned then?
Quality home juicers cost hundreds of dollars. That's not even mentioning the massive cost of the fresh organic produce required to make juice every single day, or the huge amount of time you'll spend every week washing, cutting, and peeling produce…
Did I mention the hours you'll spend putting together your juicer, actually juicing, then breaking down the machine and cleaning it every time you try and use it?
When I finally got tired of the time and money I was spending on doing this same thing every day, I decided to do something about it…
Here's what Amy Myers, MD has to say about Organic Greens superfood juice powder:
Formulating the best-for-you, best-tasting superfood greens formula on the market was no easy challenge. Once I'd ensured that it was completely gluten free (that means NO barley grass or wheat grass), there was one more big issue I knew I had to tackle…
Flavor. Because I want you to take it every day and change your life, it of course had to taste great.
We had months of taste-testing and formula revisions. The result? We loved it! Even my 2-year-old daughter, Elle, loves it. I had it perfected. My Organic Greens completely avoids the "mowed lawn" flavor of other greens formulas available, and has just the right touch of sweetness!
Now I just need to get you to try it and see for yourself that Organic Greens can change your entire life.I want you to see and feel the difference it can make…
You already know that not eating your organic veggies, stress, and inflammation wreak havoc throughout your body. So please, try my Organic Greens today, risk-free, and finally see what the power of 14 certified organic plant foods can do for you!
My 90-Day Satisfaction Guarantee
I'm so confident you'll love my Organic Greens, I'm offering a 90-day satisfaction guarantee. Give my Organic Greens a try. If you're dissatisfied with your purchase for any reason at all, simply reach out to my friendly Customer Success team within 90 days of purchase to find out how to send it back for a full refund of your purchase price… and no hard feelings!
Remember, I've used the power of concentrated organic nutrition myself & with thousands of patients and customers just like you. I've seen firsthand the amazing difference Organic Greens can make in your life, and now it's your turn. Seize this opportunity before it's gone!
Choose Your Package
1 Bottle
$44.97
Per Bottle
25%SAVINGS
6 Bottles
$29.97
Per Bottle
15%SAVINGS
3 Bottles
$33.97
Per Bottle
*Offer not valid in conjunction with other offers or promotions.