Chocolate Coconut Protein Bites
You never need to buy expensive energy bars when you replace those wrappers full of processed ingredients with these healthy Chocolate Coconut Protein Bites. Filled with protein and healthy fats, these no-bake bites are Paleo and grain-free. If you need a quick and easy snack or a filling breakfast, these Chocolate Coconut Protein Bites will give you plenty of energy to power you through your day.
What Makes Chocolate Coconut Protein Bites Better for Your Body?
When it comes to making bite-sized snacks better for your body, it's all about the ingredients. Chocolate Coconut Protein Bites are very healthy, and it has to do with all of the delicious and nutrient-dense components used in this recipe.
Despite health food claims, most energy bites and protein bars are not actually healthy. You have to be especially wary of processed ingredients and additives! These bars will sometimes contain too many ingredients to count, and they rely on sugar or artificial sweeteners to make them palatable.
I always prefer a homemade snack for a mid-day boost, and these Chocolate Coconut Protein Bites have the wholesome, clean ingredients that your body will love. You'll also save money when you buy the ingredients to make your protein bites at home, rather than wasting your income and your health on pre-packaged sugar bombs with mysterious ingredients. Instead of looking to the aisles lined with flashy, single-serve packages, check out the simple, wholesome ingredients that will take your snack game to the next level.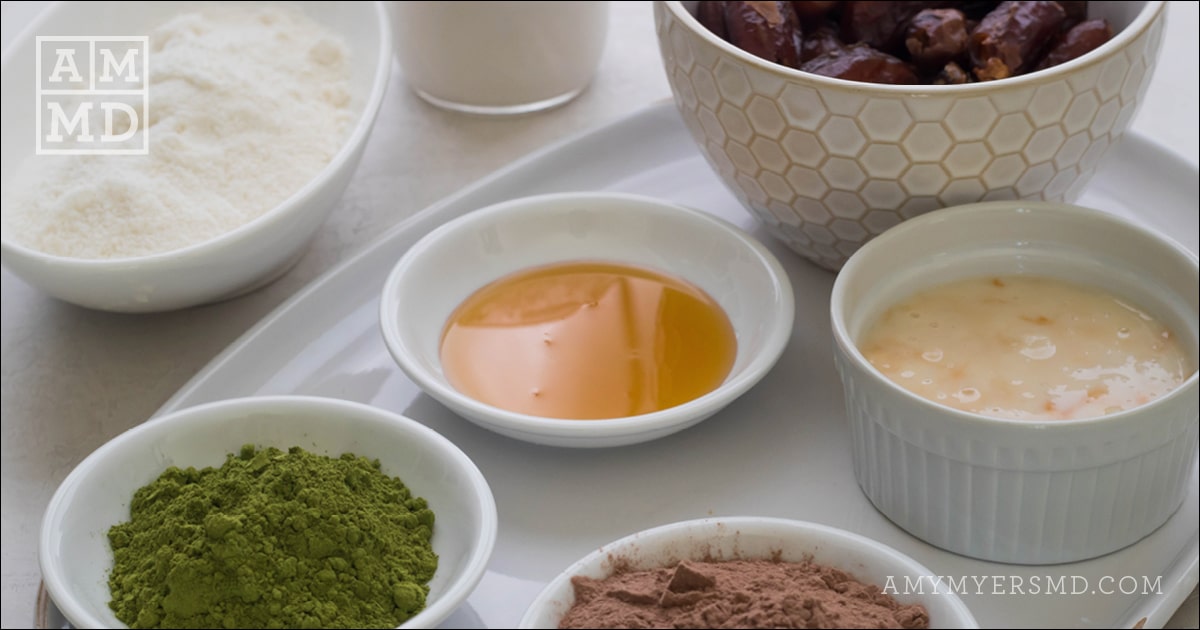 Dates
Dates are a wonderful whole foods sweetener, rich in fiber, vitamins, and minerals. They provide iron, potassium, phosphorous, magnesium, and Vitamin A. Although dates usually spike carb counts in all-natural snacks, these Chocolate Coconut Protein Bites are balanced with additional nutrients to ensure you're getting all of the macronutrients you need for sustained energy.
Superfood Juice Powder
Nutritional powders made from superfoods and greens are an easy way to get full recommended nutrient values every day. Most minimally-processed juice powders contain high concentrations of Vitamins A, C, and K along with fiber, iron, calcium, potassium, and magnesium, and my Organic Greens powder is no exception. It's made from 14 powerful USDA certified organic superfoods, and contains adaptogenic herbs like maca and ashwagandha, as well as turmeric root and ginger root to support your body's inflammatory response.
Coconut Butter
This has got to be one of my favorite ingredients. I could eat coconut butter with a spoon! Not only does it give Chocolate Coconut Protein Bites a rich texture, coconut butter also lends a natural sweetness to the recipe without any additional sugar. On top of all that, it's an amazing source of saturated fat — specifically medium chain triglycerides. MCTs are the most easily digested and accessible form of fat, providing your body with almost instant fuel.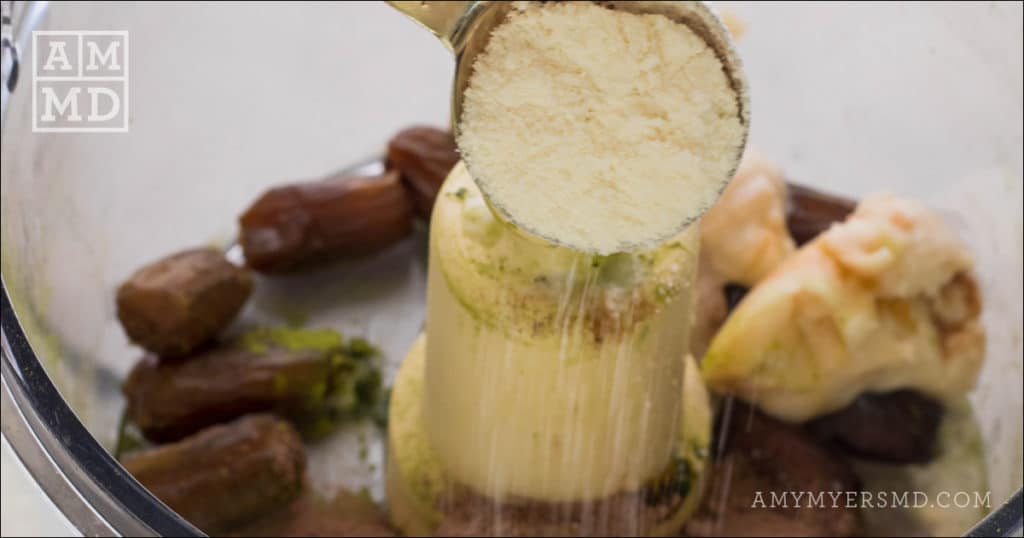 Chocolate Coconut Protein Bites Are an Anytime Option
Protein bites are an amazing snack at any time of day, whether you need a post-workout refuel, a pre-dinner snack, or a late-night nibble. I always have a snack on hand for whenever I need a pick-me-up, and I love that Chocolate Coconut Protein bites don't take up too much space in my bag. They're so convenient and delicious!
The fact that these are made with my Double Chocolate Paleo Protein and coconut is an added bonus. They're sweet, but not too sweet, and filling, but not in the "I ate too much dessert" way. It's a healthy indulgence. Trust me. You can snack on them anytime, and I recommend bringing a few with you while you're on-the-go or running errands. You can even turn them into a meal if you want to chop them up as a topping for smoothie bowls or coconut milk yogurt.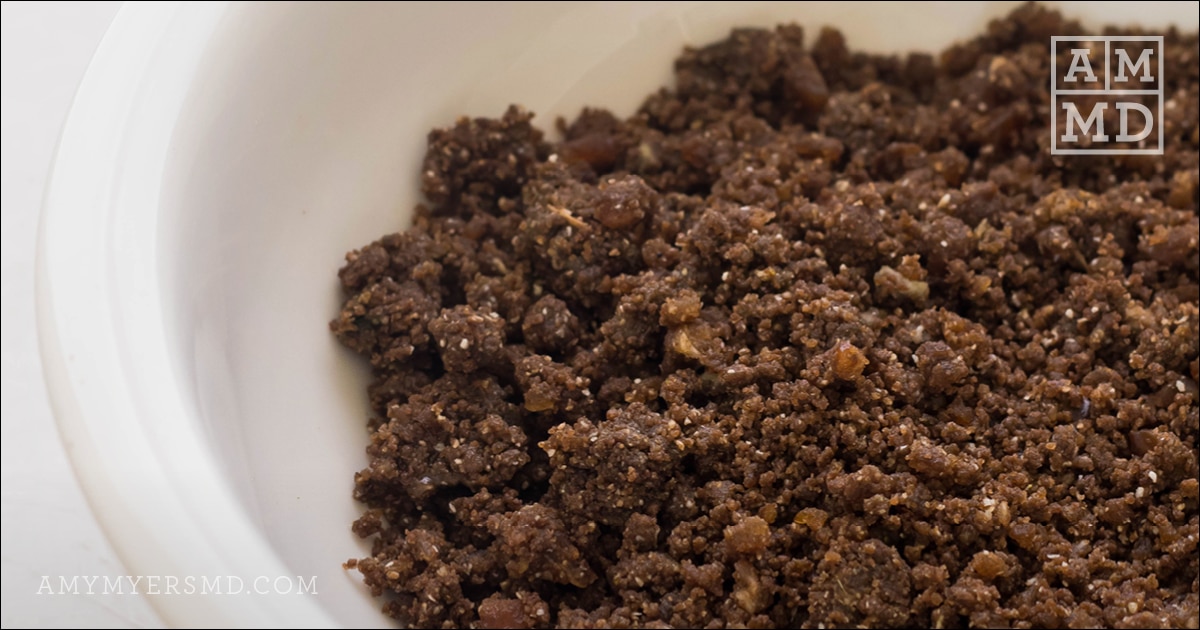 How to Make Chocolate Coconut Protein Bites
These no bake Chocolate Coconut Protein Bites couldn't be easier to make. Measure all of your ingredients, combine them in a blender or food processor, and then roll your dough into equal-size balls. Allow them to chill in the refrigerator so they can firm up a bit.
Roll each ball in melted chocolate and sprinkle with flaked sea salt before returning to the fridge and allowing the chocolate to harden.
Store these in an airtight container in the refrigerator for up to a week. You can let them soften at room temperature for a little while before eating for a softer texture, or enjoy them straight from the refrigerator. They'll stay firm for a couple of hours if you want to take them with you.
If you want, you can definitely freeze your protein bites. Layer them in an airtight container or reusable silicone bag. Do not allow them to touch, as they'll freeze together. Transfer the bites to the refrigerator to soften before eating.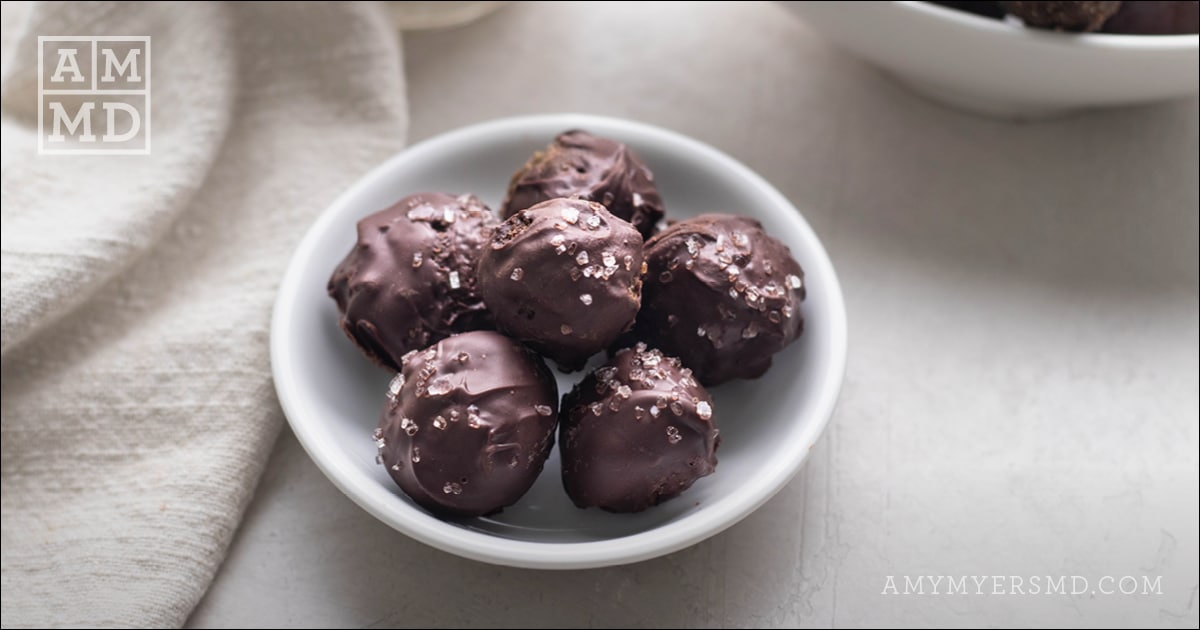 Chocolate Coconut Protein Bites
---
Ingredients
12

dates pitted

2

scoops Organic Greens

4

Tbsp

59.15

ml coconut butter melted

2

Tbsp

29.57

ml coconut milk full fat

1

Tbsp

14.79

ml honey

3

Tbsp

44.36

ml coconut flour

1/4

cup

60.00

ml chocolate chips (or naturally sweetened)
flaked sea salt
Instructions
Place all ingredients into a high-speed blender or food processor. Process until combined, occasionally scraping down sides.

---

Roll into 1-inch balls and place in the refrigerator to chill and firm.

---

Using a double boiler method, melt the chocolate chips. Remove protein bites from the fridge and roll 1 ball at a time in the melted chocolate to coat evenly. Remove from the chocolate and set on a wire baking rack. Sprinkle with flaked sea salt and let chocolate harden completely.

---

Store in refrigerator.

---