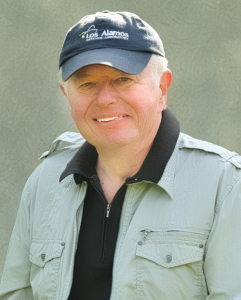 Who is Bob Root?
Bob Root is the Chief Technology Officer for Keys Care. He is responsible for the design, development, and manufacturing of Keys products. Keys develops and manufactures natural skin medicines that are chemical-free, vegan, gluten-free, and therapeutic for people and their pets. Bob is a former Fortune 500 high tech CEO and entrepreneur in Silicon Valley and Southern California. His background is product design, industrial design and engineering. He holds a number of US and international patents in data storage. Bob you were are actually trained as an engineer and were in the tech world before you founded Keys Soap – can you tell us more about how
Click the media player below to listen to the podcast.
The Myers Way Episode 11: Chemical-free, Gluten-free Skin Care with Bob Root
Please tell us about your self and how you went from being an engineer to founding a skin care line?
Your wife Wendy had melanoma and that's how you got into this business is that correct?
There are over 20,000 chemical in personal care products and less than 1% have been testes for safety — Tell us more about this and how can we know if a product is safe?
Tell us about your book?

You found the Dirty Dozen and Dirty Thirty in 95% of all body products, how do avoid those in your products.
What are these chemicals doing to our health and our skin?
Tell us which chemicals are worst offenders in beauty products?
Tell us about the problem with bactericidal soaps and products like hand sanitizer?
New research shows there are more bacteria on us and in us — it's believed this disruption of our bacteria or skin's ecosystem is the cause of many health issues like eczema and even asthma — can you speak to that?
Our skin is our #1 barrier to the outside world and largest organ with surface area so things can be more easily absorbed – many people think — oh it's my skin it cannot be absorbed — tell us about that?
There is no government regulation for skincare or household products — how is this possible?
Products can say 'parabeen fee or phalate free but not really be' because they could be getting ingredients from other companies and not have to label is that correct?
Like reading a label on a food package – can you educate our listeners on how to read a label on a body product?

The CDC estimates that 63% of Americans have been diagnosed with a skin disorder. What skin disorders do your products help resolve?
Tell us about Green washing?
It's summer and everyone will be slathering on sun screen — tell us about the different kinds of sunscreen and why is yours considered one of the safest on the market?

Where should someone start when they want to replace their products? Are there products worse than others?