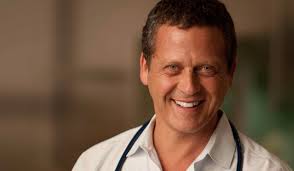 Click the media player below to listen to the podcast.
Dr. Junger tell us about how you came to writing the book Clean Gut?
How do you define the gut?
Why do you call the gut the Achilles heel of your body?
What causes gut dysfunction?
Disease as survival mechanism (major diseases, discussed, depression, heart disease, allergies, autoimmune diseases),
– What is the mechanism for depression?
– What is the mechanism for autoimmune?
Tell us about Biofilms. What are they and why are they important?
Let's talk about the recent article in The New York Times.
The Clean Gut Program
Is there a best probiotic?
Food allergies: can people go back to gluten and dairy or other toxic triggers?
Let's talk about the controversy surrounding S. Boulardii and prebiotics.
Are all fermented foods good for us?
How does someone like vegan/ vegetarian heal the gut?
What do you eat Dr. Junger?

Click the book or here to order your copy of Clean Gut.
For more info about The Clean Program click here.
This was the first time we had a guest on The Myers Way Podcast — tell us what did you think?
Did you like us interviewing someone else?
How was the flow with 3 people on the podcast?