Dr. Bethany Hays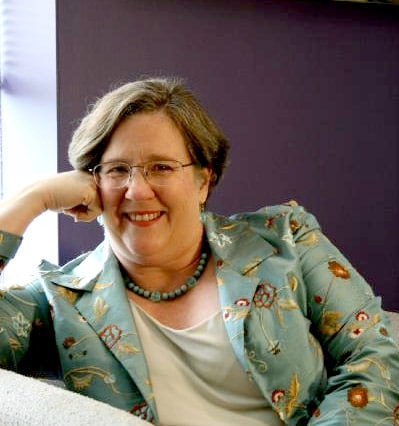 Dr. Amy Myers
April 1st, 2014
https://content.amymyersmd.com/article/hormones-dr-bethany-hays/
Dr. Bethany Hays
Dr. Hays has practiced obstetrics and gynecology, and now Functional Medicine, over a career lasting 32 years. In describing the focus of her career at present – she said: "I went into medicine to help people be healthier, but what I found in medicine was a system that was as sick as the people it was treating. Ultimately I realized that my calling was to heal the system as well as the patients. I have three areas that I feel are important enough to put my time, energy and monetary resources into. They are:
creating a model for integrative care that treats illness upstream before it requires drugs and surgery,
finding better ways to train physicians, and
providing better end of life care, essentially, learning to die better
Her practice includes: comprehensive women's health care, Functional Medicine, non-surgical gynecology and mine-body medicine. Dr. Hays is a founding member of True North.
Click the media player below to listen to the podcast.
The Myers Way Episode 34: Hormones with Dr. Bethany Hays
Can you explain perimenopause and menopause for us?
Neither of us is an advocate of synthetic hormones, but what are your thoughts about using biodentical progesterone and testosterone during the perimenopausal phase?
What's the best delivery system for progesterone – oral, cream, sublingual troche? What are the advantages and disadvantages of each one?
What's the best way to test for hormone levels? Saliva, blood, urine? What are some of the disadvantages and advantages of each test?
Let's talk about 2/16 ratio. Can you explain this for us?
What are symptoms of too much estrogen?
Many people, myself included, have a problem with their methylation pathways. Can you tell us a little bit more about what we can do to improve our metabolism of estrogen? Are there those of us who need supplementation, even when we are eating a nutritious diet?
Which tests should someone start with to determine how well they are methylating?
Do you typically perform a urine test on every patient before you adjust their hormones?
What are some of your go-to methods when it comes to treating the adrenals?
Do you use adaptogenic herbs?
Do you use a compounding pharmacy for the bio-identical hormone gels you use for your patients?
Do you continue women on hormones after menopause when they are no longer having hot flash symptoms?
Do you use bio-identical hormone replacement therapy for women with a history of cancer?
Any recommendations for PCOS?
Lab testing we talk about on the podcast can be found on Youtube here.
Connect with Dr. Bethany Hayes
Website: www.TrueNorthHealthCenter.org