Dr. Izabella Wentz, author of the best-selling patient guide to Hashimoto's Thyroiditis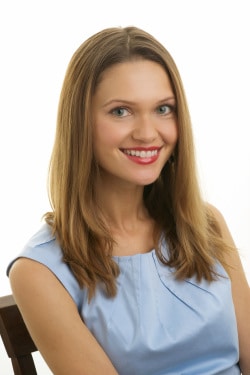 Dr. Amy Myers
January 27th, 2014
https://content.amymyersmd.com/article/root-cause-hashimotos-thyroiditis-izabella-wentz/
Dr. Isabella Wentz
Izabella Wentz, PharmD, FASCP
Dr. Izabella Wentz, PharmD, FASCP is a passionate, innovative, solution focused pharmacist with an exceptional blend of creativity, empathy and clinical experience. After being diagnosed with Hashimoto's Thyroiditis in 2009, Dr. Wentz was surprised at the lack of conventional medical knowledge about lifestyle interventions for Hashimoto's, hypothyroidism, and autoimmune conditions. She decided to take on lifestyle interventions as a personal mission in an effort to help herself and others with Hashimoto's. Dr. Wentz is the author of the best-selling patient guide "Hashimoto's Thyroiditis" Lifestyle Interventions for Finding and Treating the Root Cause" and is dedicated to educating the public and healthcare professionals about improved the impact of appropriate diagnosis, medication management, lifestyle interventions and functional medicine treatments on patient outcomes.
Click link below to listen to the podcast
Click the media player below to listen to the podcast.
The Myers Way Episode 32: Hashimoto's Thyroiditis with Izabella Wentz
1. How did you become interested in Hashimoto's?
2. Why did you decide to do your own research instead of following your endocrinologist's advice?
3. Some people say that Hashimoto's is a genetic condition. Is it just destiny?
4. What is your experience with thyroid medications?
5. You have an interesting approach you call DIG-AT-IT… can you explain what that means?
6. What are some of the main issues you see in people with HT?
7. So many things to think about, what's a good starting point?
8. What are the best dietary approaches?
9. What about stomach acid and acid reflux?
10. What about supplements? Do you recommend them, and if so, which ones?
11. What about people who don't have any digestive issues?
12. What are some things listeners can do to help themselves?
Connect with Izabella