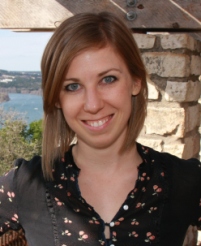 Brianne is a nutritionist with training in dietetics at the University of Texas at Austin. During her time at UT she completed her dietetic internship working at Seton Medical Center, the Texas Department of State Health Services, and a private practice with a local dietitian. Prior to joining the team at Austin UltraHealth, Brianne counseled patients with various nutritional needs, taught healthy lifestyle programs for children and families with the Austin YMCA, and worked with the Healthy Eating Team at the Whole Foods Market Global Headquarters. At Whole Foods, she created an affordable meal plan, contributed to the quality standard procedures for non-GMO and gluten-free products, and analyzed recipes for special diet needs. Brianne was also involved at the beginning of the Whole Kids Foundation, striving to improve children's nutrition and wellness.
Click the media player below to listen to the podcast.
The Myers Way Episode 16: Healthy Kids with Brianne Williams RD
What's your experience with working with kids and nutrition?
How important is it that kids eat nutritious food, even if they don't feel sick?
How can I make healthy eating fun for my family?
What if I have a picky child?
What are some of the most important aspect of healthy behavior change for kids?
What are some quick breakfast and school lunch ideas?
My kids are really busy after school – what are some tips when we are on the go?
What about milk – don't they need calcium?
Can kids follow The Myers Way?
What are some signs that my child may have a food sensitivity?
How can I support my child with a food sensitivity?