Dr. Susan Blum is the Founder and Director of Blum Center for Health in Rye Brook, New York.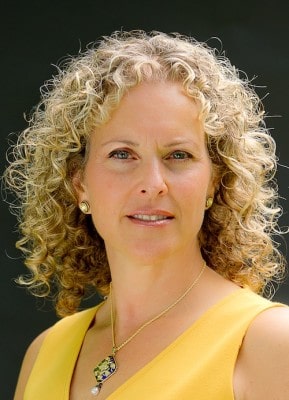 Dr. Amy Myers
August 19th, 2013
https://content.amymyersmd.com/article/tmw-episode-18-immune-system-recovery-plan-with-dr-susan-blum-2/
Dr. Susan Blum is the Founder and Director of Blum Center for Health in Rye Brook, New York.
Dr. Susan Blum is the Founder and Director of Blum Center for Health in Rye Brook, New York. She is a Preventive Medicine and Chronic Disease Specialist, Dr. Blum is a member of the Medical Advisory Board for The Dr. Oz Show. She has appeared on Fox 5 News, ABC Eyewitness News, and is regularly quoted in Real Simple, Harper's Bazaar, Redbook. Dr. Blum's mission for Blum Center for Health is to facilitate a personalized healing experience by creating a partnership with her patients while providing cutting-edge Functional Medicine and teaching self-care skills for changing health habits.
Dr. Blum completed her Internal Medicine training at St-Luke's Roosevelt Hospital, her residency in Preventive Medicine at The Mount Sinai School of Medicine in New York City, and is Board Certified in Preventive Medicine. She received her Masters in Public Health at Columbia University, and her training in Functional Medicine from The Institute for Functional Medicine, in Gig Harbor, Washington.
In addition to her role as Founder of Blum Center for Health, Dr. Blum is on staff at Greenwich Hospital as an Integrative Medicine Specialist in the Medicine Department. She is also a member of the Senior Teaching Faculty at the Center for Mind-Body Medicine in Washington, D.C. and teaches throughout the world in their training programs.
Click the media player below to listen to the podcast.
The Myers Way Episode 18: Immune System Recovery Plan With Dr. Susan Blum
Can you tell us a little bit about who you are and what you do?
You just published a book, The Immune System Recovery Plan, and you offer one approach to treating all the different illnesses that are considered autoimmune disease. How did you devise this system and how can one approach help heal so many different issues?
Can you define autoimmune disease and tell us a bit about what causes it?
In your new book, The Immune System Recovery Plan, you talk about four categories or pillars that influence autoimmune disease, and if handled correctly, could actually help heal your immune system. Can you tell us what they are and fill us in on why they are so important?
Let's go into more detail on the 4 steps of your treatment program.  First, Using Food As Medicine.  We all know food is important, but can you give us specifics on how food relates specifically to autoimmune disease?
Step 2 of your program is Understanding The Stress Connection.  Of course we all know there is plenty of stress all around us.  Can stress really trigger autoimmune disease and what can we do about it?
Step 3 is Healing Your Gut.  Can you elaborate on the connection between a healthy gut and a healthy immune system?
Why do you think it is that people have so many gut problems now?
What can we do to ensure that our gut is healthy?
You call Step 4 "Supporting Your Liver".  Can you share your detox program and explain how this can help heal your immune system?
Thank you for explaining your 4-Step program.  Do you have any suggestions where to start?
How can people contact you or get more information about your book and your program?
For more information about The Blum Center for Health click here.
For more info about the Immune System Recovery Plan click here.
Stay connected with Dr. Susan Blum on Facebook.