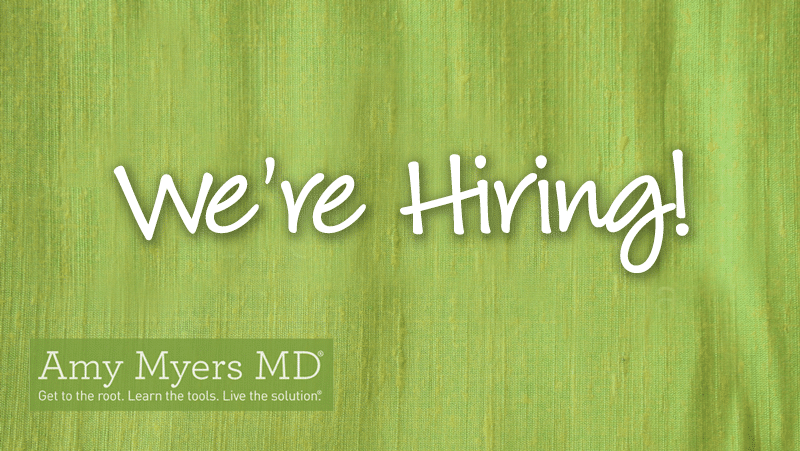 We're hiring for several full-time positions in Austin, Texas!
Are you interested in working at a growing clinic that specializes in digestive health, autoimmune diseases, hormonal imbalances, thyroid disease, heavy metal toxicity, mold toxicity, and more? Would you like to be a part of a passionate team that helps people every day through Functional Medicine? If so, you could be a perfect fit for a brand new position opening up at my practice in Austin, Texas:
Practice Manager:
I'm looking for an enthusiastic, positive individual to fulfill our need for a full-time practice manager. Most of our patients travel from outside of Texas to see us. They typically have autoimmune and other chronic illnesses and are looking for treatment for their whole bodies, not just their symptoms. Our approach to health and healing is to get to the source of chronic health conditions as opposed to masking symptoms with medication. Our practice is dedicated to providing high-quality customer service and individualized care to our patient population.
Office Assistant:
I'm seeking a full-time, enthusiastic, dependable, and professional office assistant who shares my dedication for providing high-quality customer service and individualized care to my patient population. At the end of the day, personality and fit are most important–we are a small office, and we all get along great! I can train anyone who is passionate about health and wellness and loves working with people.
If that sounds like you, please visit our careers page to apply for either of these positions. I can't wait to hear from you!