By Susan Richardson
Susan Richardson – Patient Stories: How The Myers Way Paleo Diet Helped My Chronic Pain and Transverse Myelitis – Amy Myers MD®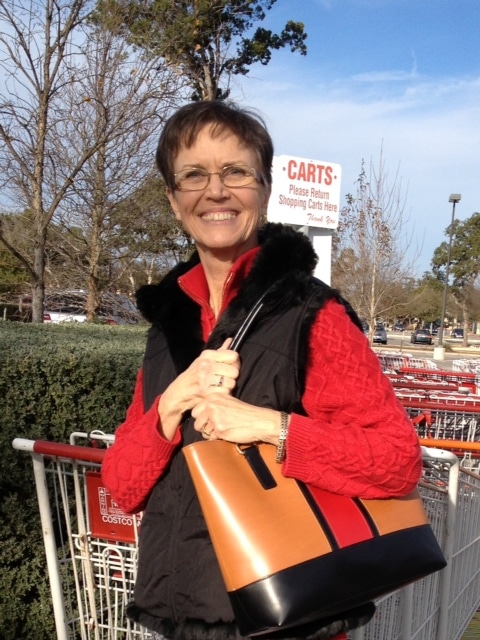 Dr. Amy Myers
January 28th, 2013
https://content.amymyersmd.com/article/transverse-myelitis/
Susan Richardson – Patient Stories: How The Myers Way Paleo Diet Helped My Chronic Pain and Transverse Myelitis – Amy Myers MD®
I was diagnosed with transverse myelitis.
Eleven years ago, I woke up with a curious burning in my back. I went to my doctor and eventually the ER where I was told it was "muscular". I knew it was not. The pain continued and I was eventually referred to a neurologist who finally, after much testing they diagnosed me with partial transverse myelitis, which is an autoimmune disease that causes inflammation in the spinal cord.
Conventional medicine only knows to treat this with steroids, pain medication, and strong drugs to suppress one's immune system.
I opted to try a holistic approach. I started with a holistic detox center which over time left me worse off than when I originally started. Not knowing where to turn, I returned to conventional medicine and took the "mainstream" medicine's approach, which utilized drugs to keep the severe burning of my torso at bay.
I intuitively knew there was a connection between my gut and my burning pain. I tried to convince my GI doctor and my neurologist of this, but they did not want to hear about it.
I desperately wanted to find a doctor who was trained to combine both traditional and holistic medicine, who would listen to me and get to the root cause of why I had transverse myelitis in the first place.
My search and my burning pain went on for years until I found Dr. Myers.
This past summer, while at a party I reconnected with a friend. My friend looked amazing and said felt even better! She told me she and her husband had been seeing Dr. Myers and it was then I knew that I had found exactly the doctor whom I was looking for.
I began with Dr. Myers July 2012. At the time, I was on a host of prescription pain medications, sleeping pills, and a topical pain-relief cream, which I called my 'miracle cream'. I was in chronic and constant burning pain and had no energy at all. I needed to take a nap everyday in order to get through the day. My mother had recently broken her hip and my son and grandchildren had just moved from London to Los Angeles. I was being pulled in many directions and had very little energy to cope.
Dr. Myers started me on her food-based cleanse called The Myers Way to help me rid my system of inflammatory foods and toxins.
While on The Myers Way, I quickly noticed that the pounds started dropping off, but more exciting, my energy returned.
I was still taking pain medications, however, I no longer needed a nap in the afternoon in order to make it through the day. The pain and burning soon began to be less noticeable.
In November, while I was visiting my son in Los Angeles and I realized that I had forgotten my 'miracle cream' at home and was doing just fine without it! I no longer need the cream at all.
By Christmas, I was hosting my son, daughter-in-law and two small grandchildren and everyone was amazed with my energy level. I cooked and played with never a thought of needing to rest! My pain is so much lower, but more, my energy and strength are now so much greater that I can handle what is left.
My "gut" has been working so much better on The Myers Way. I stopped taking fiber supplements several months ago. For the first time in many years I feel as though my body is getting in sync with itself. I sleep well without aids. I wake up earlier in the morning ready to enjoy my day – I used to drag out of bed wondering when I would be able to crawl back in!
The reintroduction phase of The Myers Way has been a real eye-opener.
I am reacting to foods that I would have never thought were a problem. Rice, a big component of a gluten free diet, leaves me with headaches and brain fog, nausea, and lethargy, and attendant increase in pain level. So, Dr. Myers has me on a Paleo (grain and legume free) version of The Myers Way.
Our goal is for me to be able to pour the pain medicines out once and for all and never refill another prescription! We are on the way and if that does not happen, I am happy that I am moving in the direction I am. I am so much happier, stronger, and able to enjoy my life with my family, friends and grandchildren.
For anyone who is suffering from a chronic health condition, I would highly recommend Dr. Myers. It has been a long haul to regain health and has been well worth it!