Halloween is almost here! Time to dress up as your favorite ghoul, carve jack o' lanterns, and share scary stories around the fire. You know what's even scarier than vampires, ghosts, and skeletons though? The long list of nasty ingredients in the candy kids eat by the bucket-full on Halloween. It can be extremely challenging to find autoimmune-friendly Halloween treats on a holiday dominated by candy corn and fun-size chocolate bars.
Whether your child is out trick-or-treating or at a friend's house for a costume party, you want to make sure they feel included in the festivities. However, you DON'T want them to wreck their health with high-fructose corn syrup, dairy in milk chocolate, artificial colors and flavors, and all of the other spooky fillers hidden in holiday treats.
One way to ensure a safe and healthy Halloween for your little witch or wizard is to look out for teal pumpkins on your neighbors' doorsteps. This indicates a house that offers non-food items for trick-or-treaters with food allergies or sensitivities, such as glow sticks, stickers, or small toys.
Another option is to make autoimmune-friendly Halloween treats yourself! That way, you know exactly what's in the food your child is eating, and they can bring your homemade sweets to share at their friends' parties. Now you don't have to worry about them missing out on the holiday fun! (Plus, I'm sure other parents will be thrilled to have some better-for-you alternatives on hand!)
I've rounded up a few of my favorite AIP Halloween recipes to get you started. If your child is old enough, you can even enlist their help with stirring, measuring, and decorating so they can enjoy creating natural, delicious treats while building lifelong skills!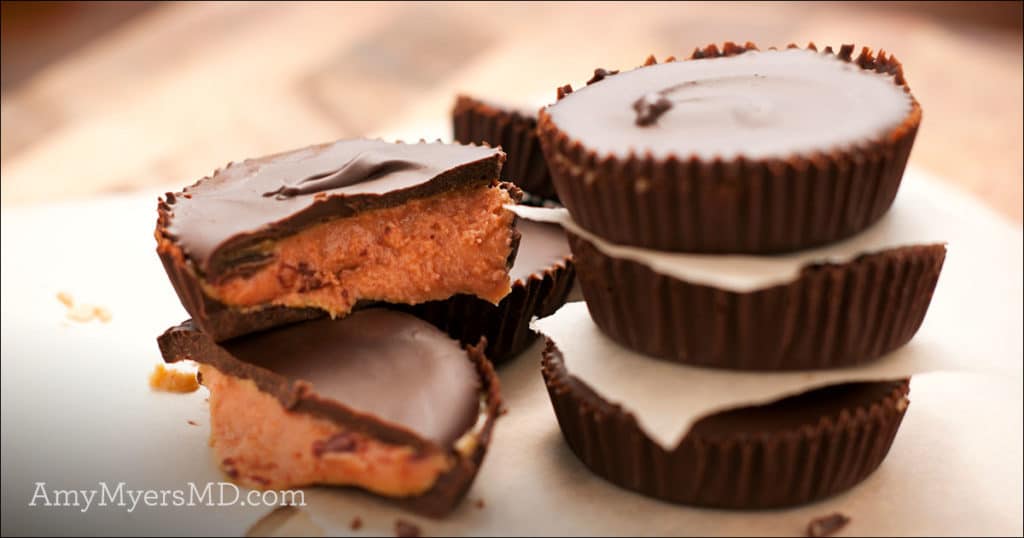 These Pumpkin Butter Cups are a seasonal and allergy-free take on Peanut Butter Cups! The best part has to be the center–it's so creamy, pumpkin-filled, and the orange color will get everyone into the Halloween spirit!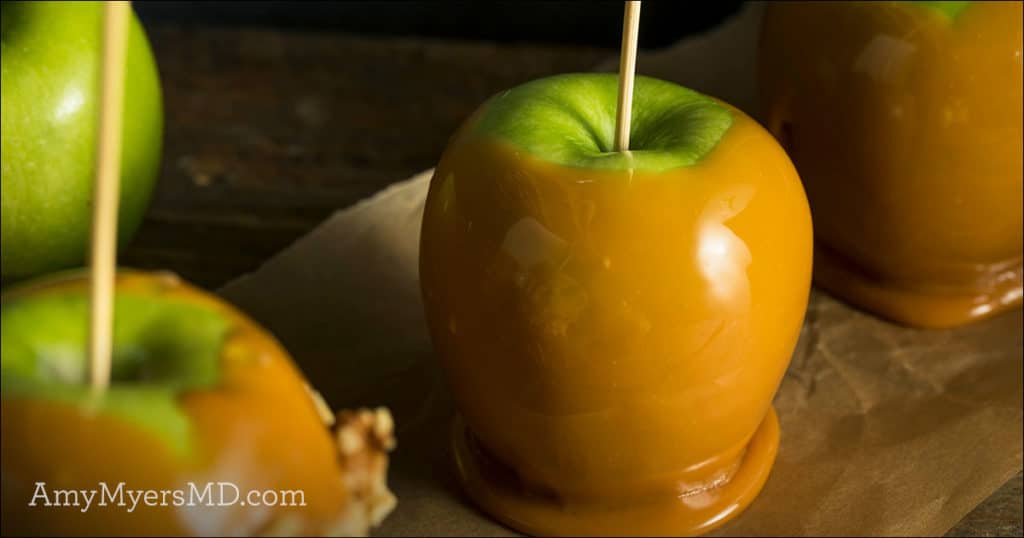 Nothing says fall like caramel apples! This 5-ingredient recipe skips the dairy and corn-syrup typically found in store-bought caramel so, you don't have to worry about serving an overload of inflammatory ingredients! Plus you can top these caramel apples with your favorite toppings and save any extra caramel for up to 2 weeks for other fun Halloween goodies!
Yummy Gummy Worms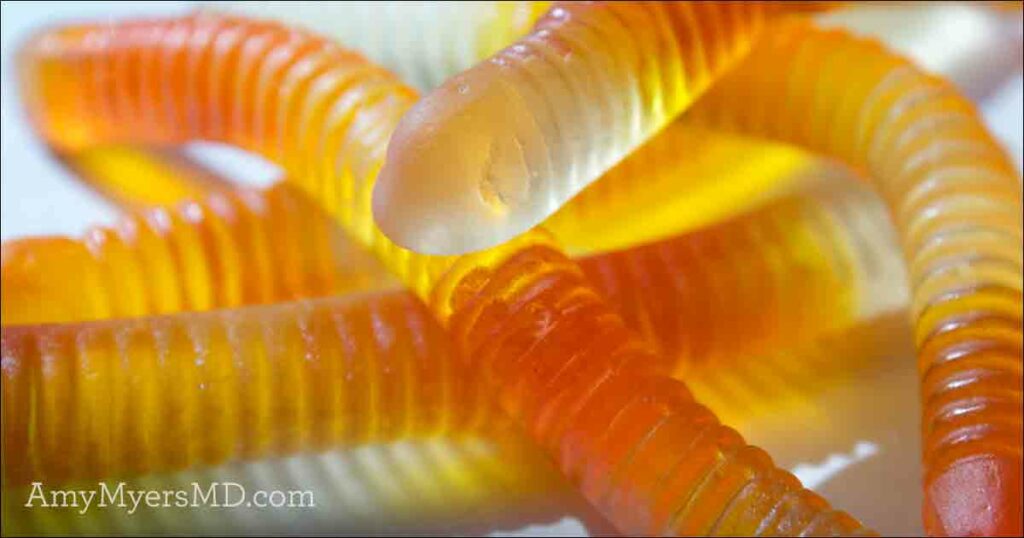 Your kids will love making their own creepy-crawly gummy worms–and you'll love that these gummies skip the artificial colors, flavors, and other icky ingredients! Instead, they are made with 100% fruit juice, gelatin, and a touch of stevia. You can have fun customizing these with your child's favorite juice–try apple, pomegranate, or grape, or make a few batches for a variety of colors and flavors!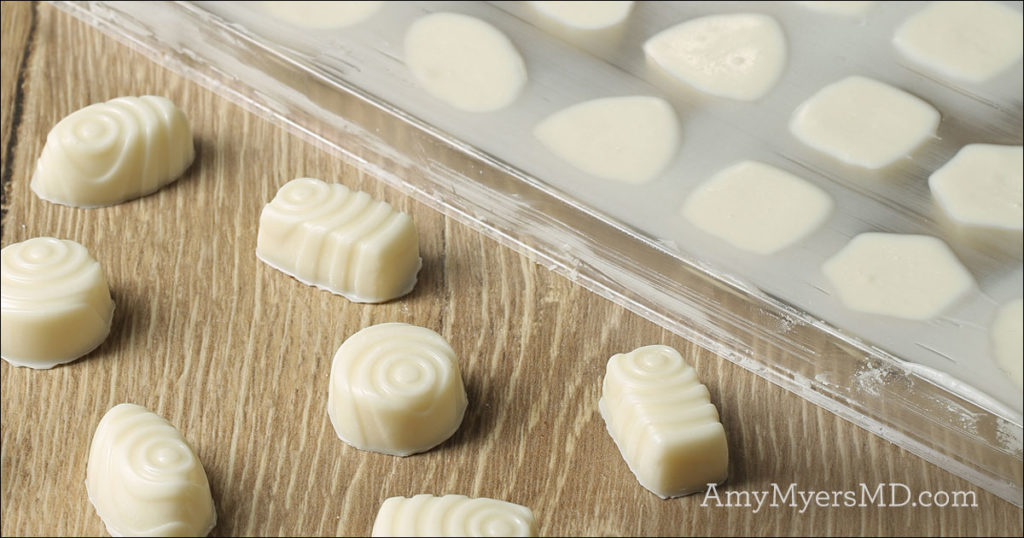 These mint meltaways are the perfect alternative to satisfy your craving for Junior Mints or other bite-size treats! Go to your local craft store or Target to find silicone pumpkin molds or other fun shapes to make these minty candies unique!
Dark Chocolate Bark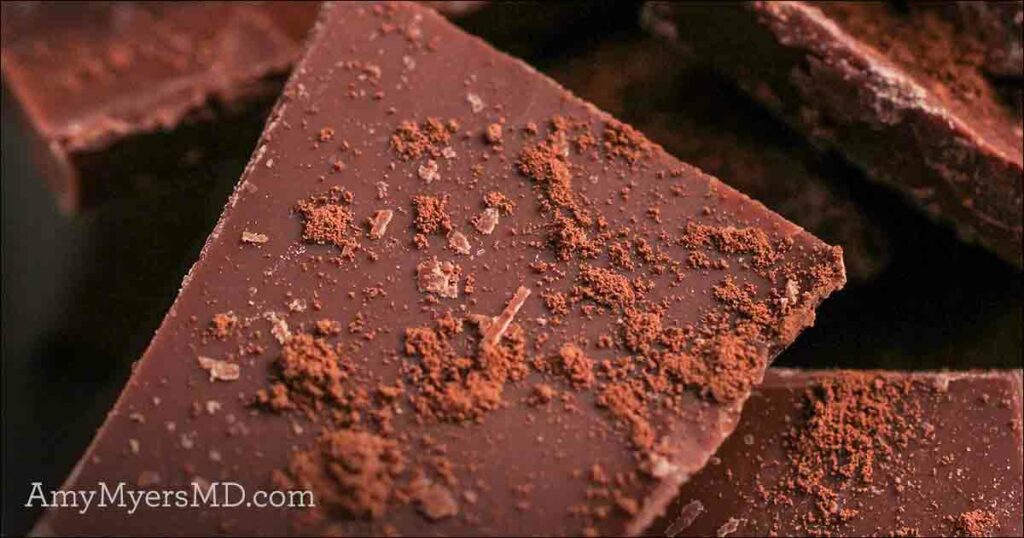 Rather than highly-processed candy bars loaded with dairy and sugar, try whipping up a batch of your own dark chocolate bark! This recipe couldn't get any easier, making it a a fantastic holiday activity the whole family can enjoy! Fill a few small bowls with tasty add-ons such as freeze-dried fruit, toasted coconut chips, and coarse sea salt, and let your kids sprinkle on toppings of their choice.